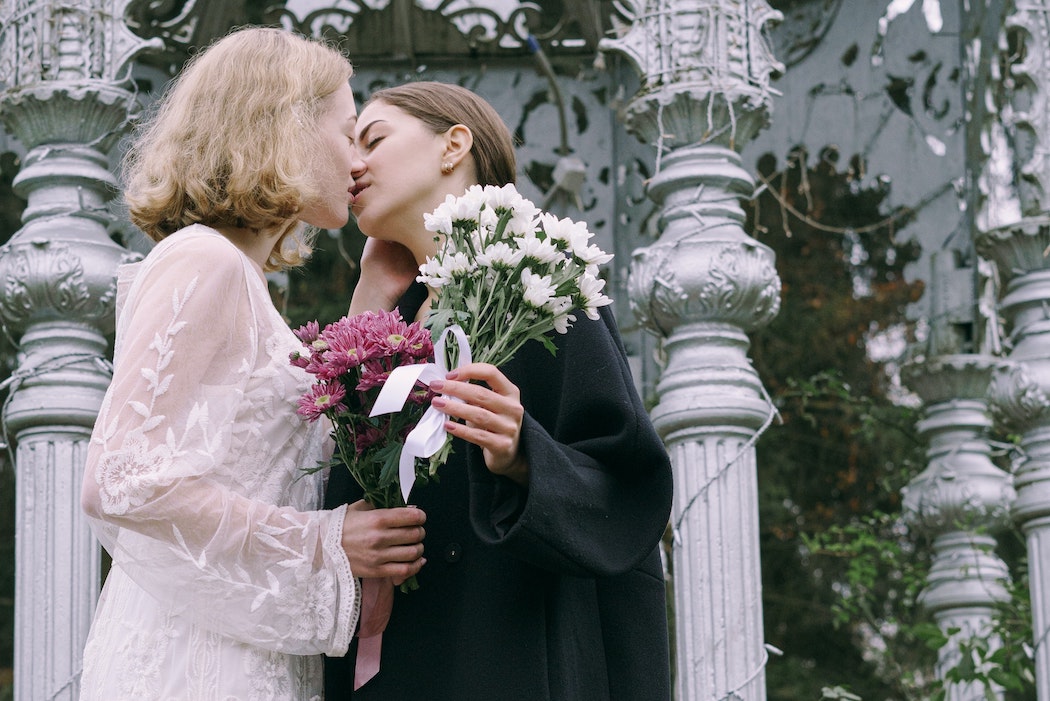 They're already #couplegoals—just watch the way they look at each other. If you're searching for a genius wedding gift that celebrates two cool people in love—that enriches their lives and shows you really care—look no further.
Natural home scenting
Make their home smell amazing, whether they're having a quiet night to themselves or are hosting a dinner party. The best-selling Stone Diffuser from Vitruvi is a classic for its matte ceramic cover and its sculptural silhouette (which will make it look like a piece of art in their home, especially when you factor in the gorgeous neutral color options it comes in). Pair it with the Refresh Kit, which features four 100% pure, all-natural, invigorating scents to keep their home smelling fresh and light and airy. While you're at it, grab them a bottle of Wild Posy Blend (smells like their wedding bouquet) and a bottle of Eucalyptus Essential Oil (smells like the spa day they need to shake off all the wedding stress).
Matching silk pyjamas
Luxe, meet love. If you know the happy couple's clothing sizes, why not treat them to the softest, comfiest PJs? Lunya's selection of washable silk loungewear is perfect for sleeping, of course, but also for reading on the couch, making each other breakfast in bed, and throwing on when the in-laws show up unexpectedly. Plus, how cute will it be if they match? Consider the robes for something a little sexy, or the pant sets for something a little more everyday. Whether you're shopping for two brides, two grooms, one of each, or two gender non-conforming folks, Lunya's flattering yet simple silhouettes will appeal to everyone.
Home organization
It's pretty sexy to be organized (no? Just us?). Get the newlyweds a gift card to The Container Store so they can have some fun picking out tools to help their home stay clean and arranged in their post-wedding haze. They'll get to choose from fun items such as drawer organizers, shoe boxes, wine racks, and desktop organizers. Any Type A person's dream.
Next-level cookware
They're probably going to be craving home-cooked meals after their honeymoon, so why not set up their kitchen with best-in-class tools? Material's knife set is a great place to start, or check out the brand's set of copper cookware: a bundle including a sauce pot, saute pan, and coated pan to make romantic meals a breeze (plus, they're all dishwasher-safe).
Exercise accessories
Because it's fun to get sweaty together. The Starter Kit from Bala has everything they'll need to have great self-led workouts, be it in their living room or at a nearby park. Featuring one set of Bala Bangles, one set of Bala Bars, and one Power Ring, they can trade off exercises or spot each other. We're particular fans of the entire set in soft Sage green, but you can mix and match colors for even more fun.
Love? We love to see it.