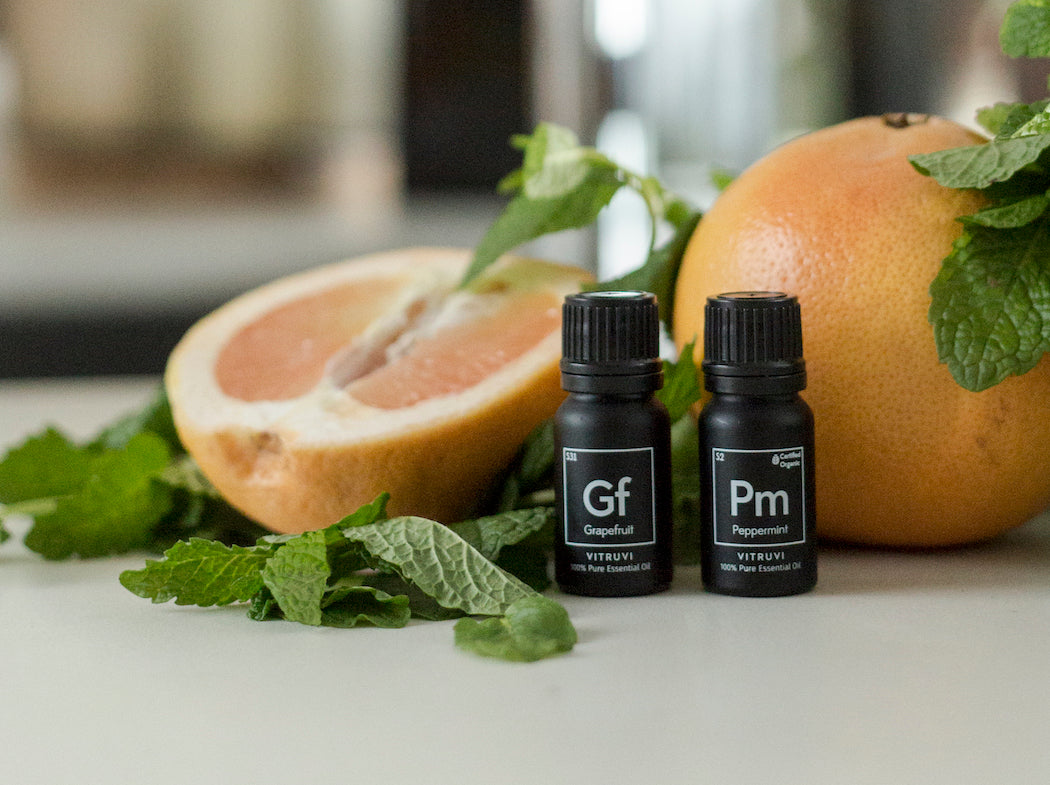 The new year sparks reflection and introspection. What goals are you setting for what's ahead? What do you want to improve on and also, what do you already love about yourself? (That last one is very important, too.)
Whether you're making resolutions or are simply taking a few moments to breathe, this diffuser blend can help get you in the mood. Grapefruit adds pep, Peppermint brings freshness, and herbaceous Eucalyptus ties it all together.
DIFFUSER COCKTAIL: NEW BEGINNINGS
10 drops Grapefruit Essential Oil
4 drops Peppermint Essential Oil
6 drops Eucalyptus Essential Oil
This vibrant, refreshing, invigorating blend will kick things into gear. And remember: new beginnings can be symbolic, and they can also happen anytime. Turn to this aroma every time you're looking to start fresh.