Natural Beauty
With a matte ceramic finish, the Stone Diffuser doubles as a piece of art in your home.
Scent Your Whole Day
The Stone Diffuser scents your day from AM to PM
with 4-hour and 8-hour run times.
What's In the Refresh Kit
Boost
Juicy, citrusy, happy.
Golden
Cool, bright, joyful.
Pacific
Herbal, refreshing, coastal.
Retreat
Relaxing, fresh, tropical.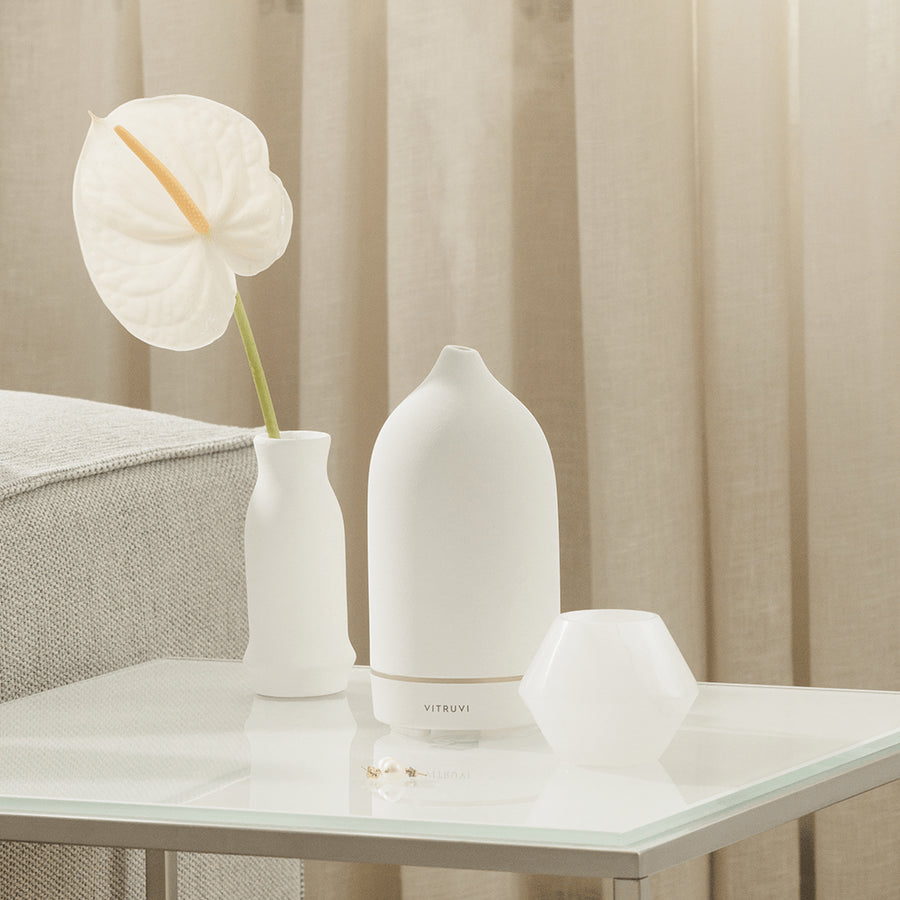 To diffuse
Add 20-30 drops of one of your Signature Kit oils to the Stone Diffuser.
Diffuser Materials & Specs
Materials
Matte ceramic, BPA-free plastic.
Technology
Ultrasonic: 2.5 vibrations/second.
4-hour and 8-hour settings.
Specs
Width: 8.7 cm.
Height: 18 cm.
Weight: 1.1 lbs.
Misting output
Consistent: 1 fl. oz./hour.
Intermittent: 0.40 fl. oz./hour.
Diffusing capacity
Safety
Automatically turns off when time is up or when water runs out.
Power cord
Compatible with North American outlets. Orders outside of North America require a plug adapter.