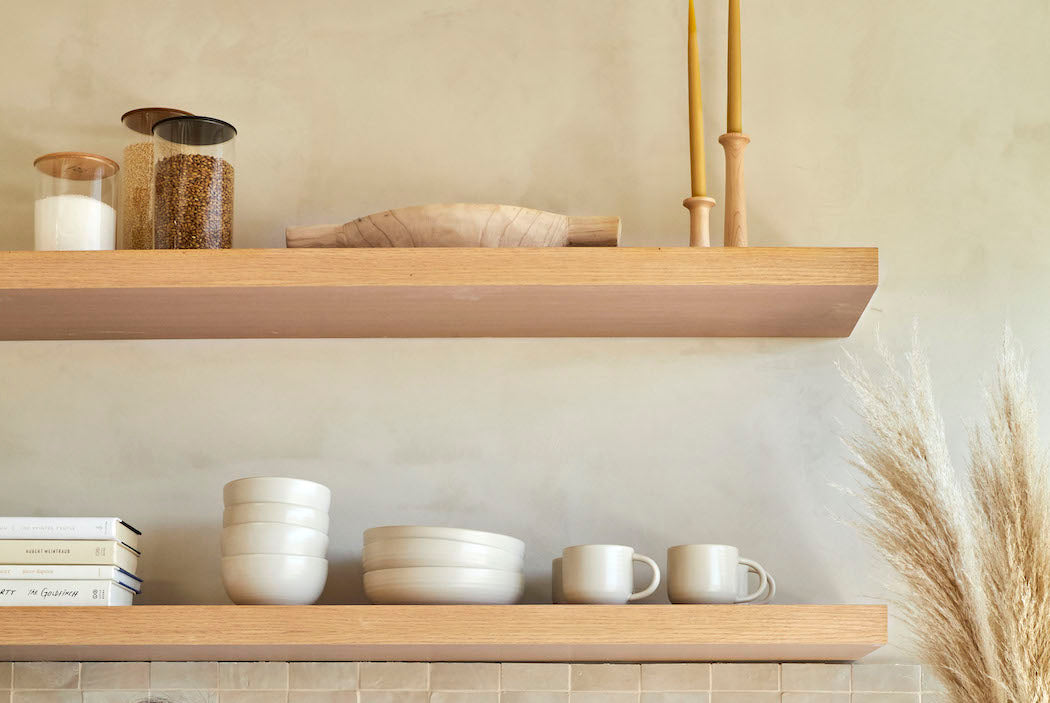 In the event that your culinary creativity has hit a snag at home, we've tapped some of our favourite chefs to provide kitchen inspiration using common pantry items. These recipes are sure to both brighten your day and spark your appetite.
---
James Beard Award-nominated chef Erick Williams, owner and chef of Southern restaurant Virtue in Chicago, loves using potatoes as a staple pantry ingredient. His go-to, especially during the summer months when family gatherings occur regularly, is a simple potato salad. It's fast, easy, and utilizes basic household items that are found in most home pantries or fridges. He adds that it also makes for an ideal pairing with grilled seafood, meat, roasted broccoli, or a hearty green salad.
Potato Salad by Erick Williams


Ingredients
3 pounds russet, Yukon gold, or red potatoes (quartered into one-inch pieces)
1 cup mayonnaise
1 tablespoon yellow mustard
¼ cup sweet pickle relish
2 teaspoons granulated sugar
2 teaspoons apple cider vinegar
½ teaspoon garlic powder
5 hard-boiled eggs (shelled and diced)
4 green onions (finely diced)
2 celery stalks (diced)
Kosher salt to taste
Black pepper to taste


Instructions
Add the potatoes to a large pot and cover with cold water. Set over high heat and cook them just until they are fork tender. Be sure to keep an eye on the potatoes, because if they overcook they will get mushy.

When the potatoes are soft, drain them in a strainer and let them cool while you prepare the other salad ingredients.

In a large mixing bowl, add the mayonnaise, yellow mustard, relish, sugar, apple cider vinegar, and garlic powder. Whisk to combine. 

Add the potatoes to the mixing bowl along with the diced hard-boiled eggs, green onions, and celery. Stir very gently to combine.

Taste and season with the desired amount of kosher salt and black pepper.


Note: this dish can be made up to 24 hours in advance to help make your backyard hosting even easier.
---
For a sweeter take on pantry staples, we spoke to Kiko Nakata, head pastry chef at Vancouver's celebrated Miku Japanese restaurant. Nakata embraces traditions from her Japanese ancestry and combines that with Le Cordon Bleu technical training for a glorious culinary offering. Her pantry staples include canned coconut milk, honey, vanilla extract, and Japanese short-grain rice, so she suggests a rice pudding recipe that uses all four ingredients.
Coconut Milk and Honey Rice Pudding by Kiko Nakata


Ingredients
1 can coconut milk

1 and ¼ cup whipping cream

1 and ¼ cup whole milk

⅔ cup Japanese short-grain rice

1 teaspoon vanilla extract

2 tablespoons honey


Instructions 
Rinse the rice and set it aside.

Bring the coconut milk, whole milk, and cream to a boil.

Add the rice, vanilla, and honey.

Cook on medium at a constant simmer. Stir regularly (to avoid the rice sticking to the bottom of the pan) for 30 minutes, or until the rice is tender and the liquid has thickened.

Serve fresh with a sprinkle of ground cardamom.
---
In the condiment category, consider a hearty suggestion from renowned chef Tyler Brown of Tennessee's luxury inn-meets-farm Southall. Brown notes that he's always sure to have classic fresh tomatoes on hand, and with that ingredient as a shining star, he happily shares his family recipe (passed down to him by his mother) for tomato chutney. It makes a great dollop on rice and beans, is perfect as an accompaniment to grilled steak or a piece of fish, and can be added to as a finishing touch on chicken or egg salad.
Tomato Chutney by Tyler Brown


Ingredients
3 medium-sized fresh tomatoes (chunked)

1 red bell pepper (chopped)

½ cup red wine vinegar

¾ cup apple cider vinegar

¾ cup sugar

1 teaspoon salt

2 teaspoons mustard seed

½ teaspoon black pepper

½ teaspoon red pepper flakes

¾ cup scallion greens (chopped)


Instructions
Bring the vinegar to a boil with the sugar, salt, mustard seed, black pepper, and red pepper flakes.

Stir in the tomatoes, bell peppers, and scallions. Simmer uncovered for 1.25 hours, until thickened.

Cover the mixture and chill well. It will last up to two weeks in the refrigerator, or you can process it for 10 minutes in a water bath per standard canning procedures and keep it in the pantry.
---
Even with simple ingredients that are usually on hand, chefs can make magic happen. And there's no reason your own kitchen can't produce the same delectable results.