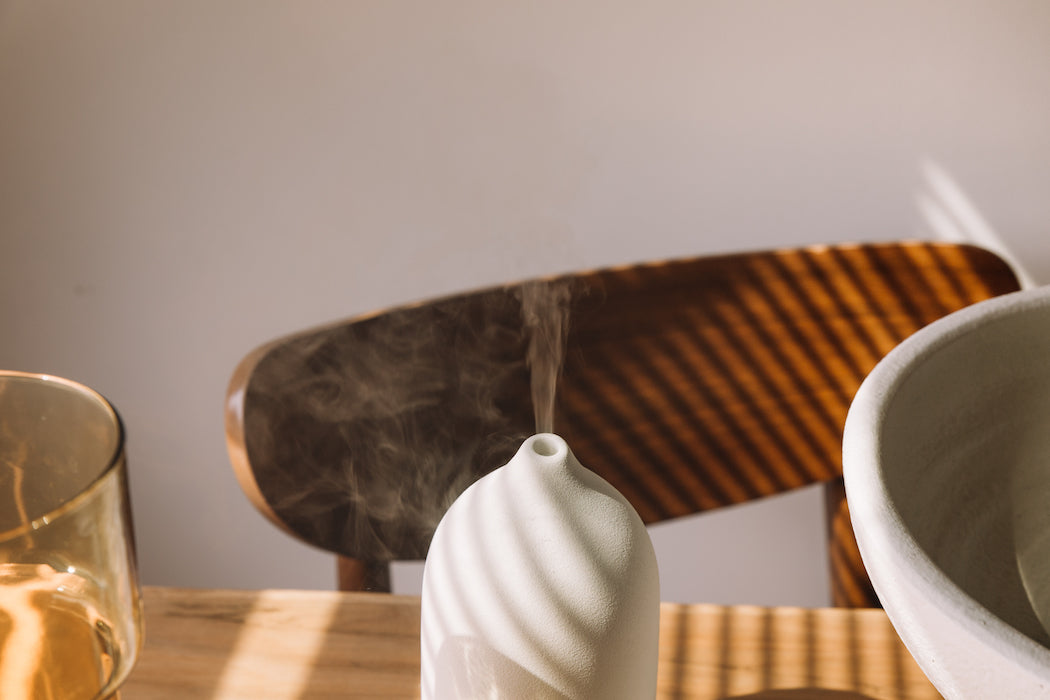 As you transition into fall and back into a more structured routine, it can be nice to take a bit of time to upgrade your home office setup. Work continues to look different for most of us this year, but that doesn't mean you can't collect a few things to spruce up your at-home workspace. Here are five of our favourites for the season.
vitruvi Stone Diffuser
With a matte cover and five beautiful neutral tones to choose from, the Stone Diffuser matches any work-from-home zone while effortlessly scenting the air. Fill yours with 10 drops of Grove Essential Oil Blend (crisp and woodsy) and 6 drops of Peppermint Essential Oil (fresh and fortifying) for an energizing aroma that will keep you focussed all day.
EQ3 Pinkie Table Lamp
Boasting a soothing opal matte glass surface, this table lamp from EQ3 will give your workspace a soft, warm glow. Even if it's just to add a touch of ambience, its cheerful shape will help you get in focus mode.
Indigo Mousepad Boho Bright Stripes
Give your desk a little vibrancy with this playful mousepad from Indigo. With candy-coloured shapes in pinks, purples, and blues, it's sure to make you smile with every click and scroll.
Stil Classics Little Black Notebook
Why does writing a to-do list in a nice notebook feel so much better? Keep it chic and timeless with this option from Stil Classics, which has a supple vegan leather exterior.
Cedar and Stone Garden Concrete Pencil Cup
Keep your writing utensils organized (and cute) with this holder from Cedar and Stone Garden. With a bunch of soft hues to choose from, you'll easily find the perfect one for your aesthetic.
A chic space makes for better productivity, right?