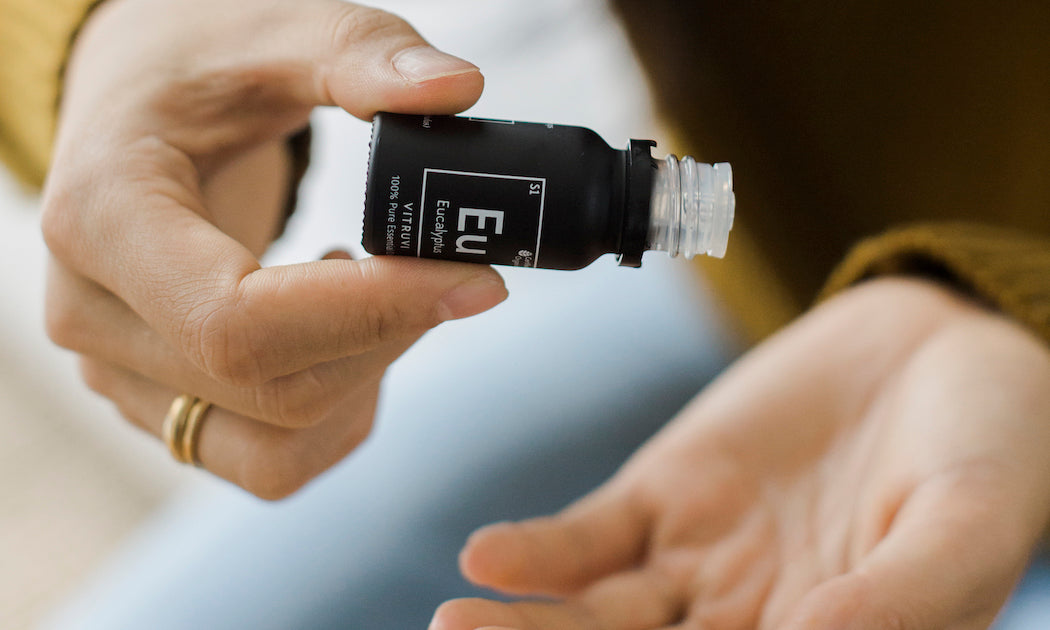 Suffering from sore muscles? Whether you just did a tough outdoor workout or spent a long day at your desk, your body can always benefit from a little extra TLC. Whip up this all-natural sore muscle cream whenever you want to give yourself a quick spa-like treatment at home.
Ginger Essential Oil is spicy and sweet at the same time; its warming and anti-inflammatory qualities help soothe tired, aching muscles and joints (find it in our limited-edition Home Refresh Kit). Eucalyptus Essential Oil is antimicrobial; its herbal aroma and cooling sensation make it a great secondary oil for this sore muscle cream.
SORE MUSCLE CREAM WITH GINGER AND EUCALYPTUS
4 tablespoons organic shea butter
6 drops Ginger Essential Oil
3 drops Eucalyptus Essential Oil
Method
Mix all of the ingredients together in a bowl.

Transfer to a jar with a lid.

Apply as needed to sore muscles, rubbing in gently (we love it on shoulders and calves). Just be sure to wash your hands before touching your face.

Enjoy that soft tingling feeling.