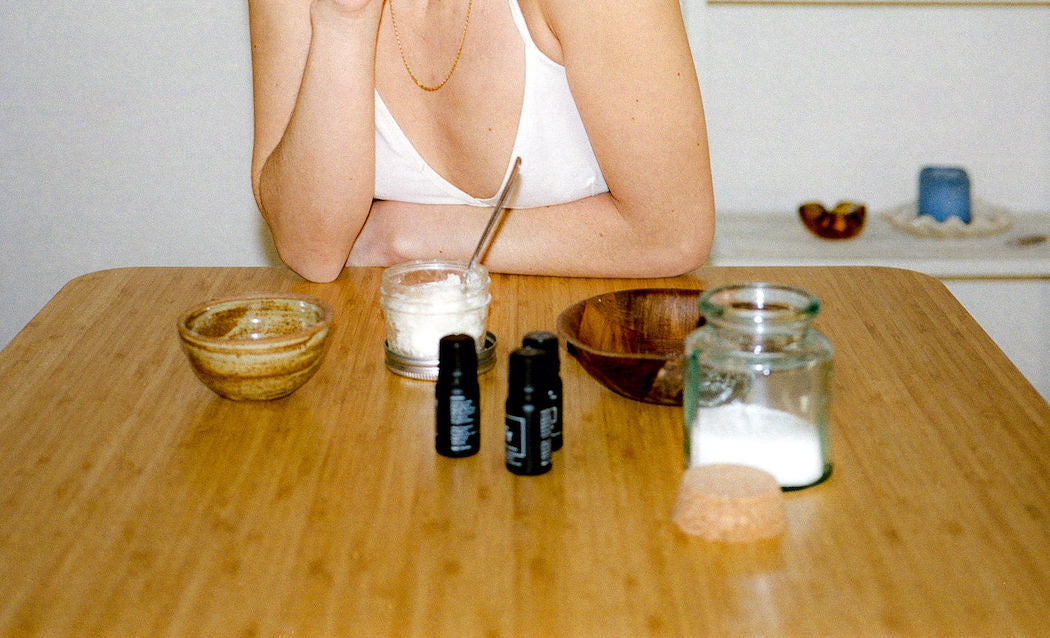 For a new mom, stretch marks can be a major point of insecurity as her body changes and recovers. This all-natural balm soothes, nourishes, and smoothes.
DIY STRETCH MARK CREAM
1/3 cup organic coconut oil
1/2 cup organic shea butter
1 teaspoon organic cocoa butter
1 dropper Vitamin E oil
2 droppers Rosehip Oil
2 drops Frankincense Essential Oil
4 drops Lavender Essential Oil
Method
In a double boiler, melt the coconut oil, shea butter, and cocoa butter until they form a unified liquid.

Pour the liquid into a glass jar and let it cool for approximately 10 minutes (until it's room temperature).

Mix in the Vitamin E oil, Rosehip Oil, and essential oils (you can combine them in an inversion blender if you'd like the cream to be more whipped).

Let the mixture cool completely and then put the lid on the jar.


Where to use stretch mark cream
Store the cream in a cool, dark place and rub it onto the belly as needed. Make a fresh batch every five months.