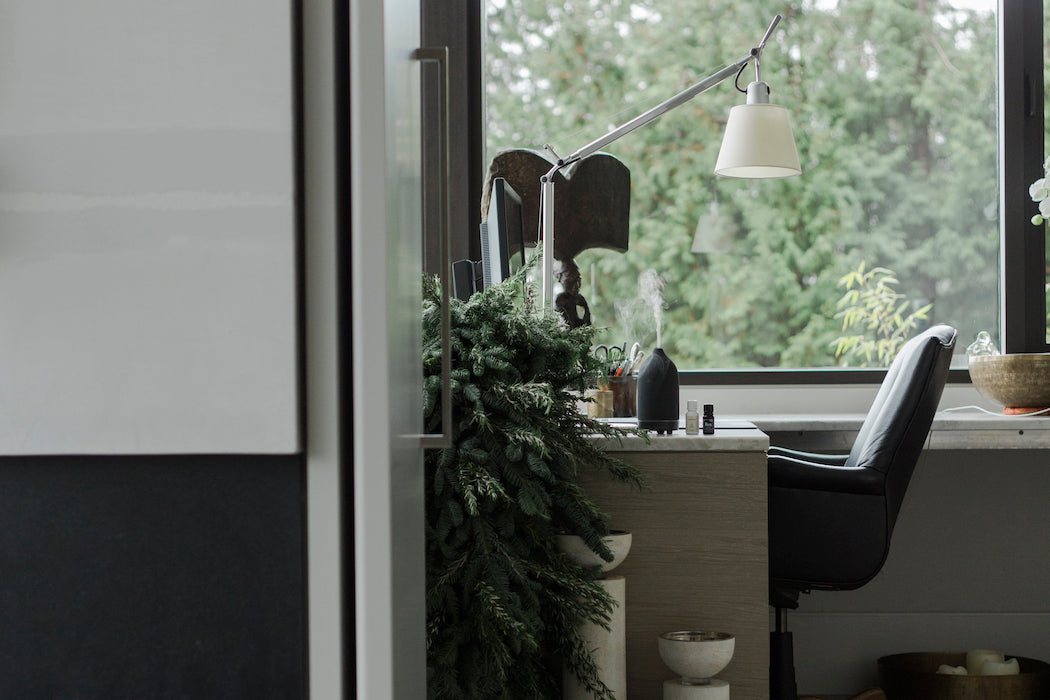 This refreshing and awakening blend naturally enhances concentration.
Rosemary helps with memory retention, while Peppermint and Sweet Orange keep your senses alert and energized—making this scent a desk essential.
DIFFUSER COCKTAIL: FOCUS UP
10 drops Peppermint Essential Oil
5 drops Rosemary Essential Oil
5 drops Sweet Orange Essential Oil
Strong coffee not included.