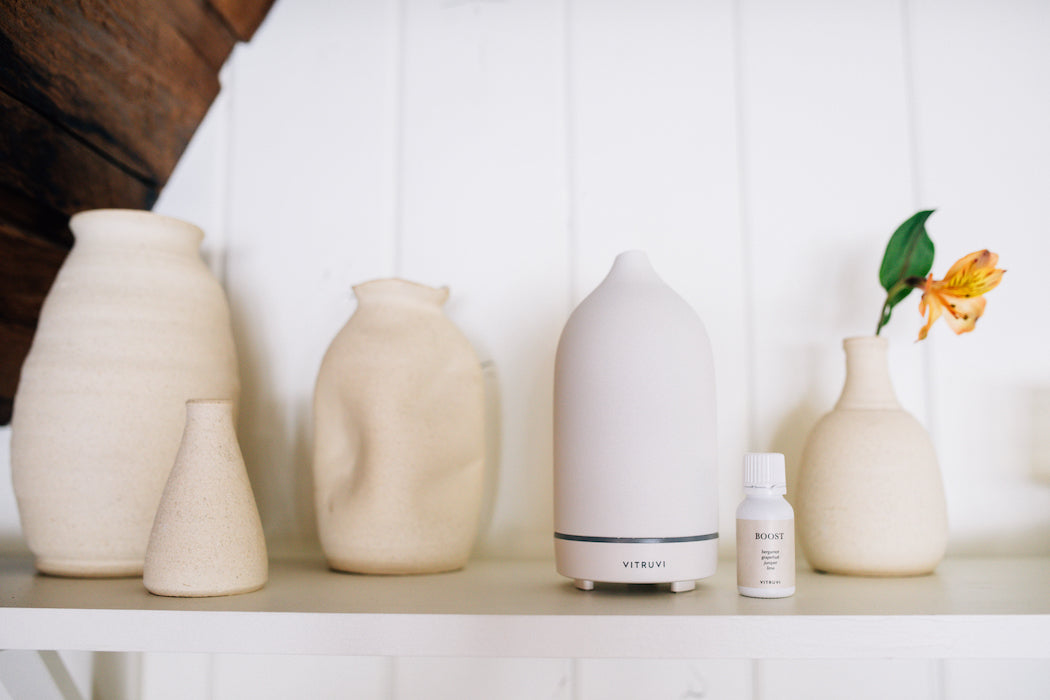 We like to think that doing times tables and reading exercises is a lot more fun with this aroma wafting through the air. When your kids are doing schoolwork at home, put this oil combination in your diffuser for a little extra pep.
Our Boost Essential Oil Blend is bursting with citrus, making it lively, happy, and energizing; Rosemary Essential Oil, meanwhile, is herbal and slightly minty, and is great for helping with concentration.
DIFFUSER COCKTAIL: HOMEWORK WITH THE KIDS
10 drops Boost Essential Oil Blend
5 drops Rosemary Essential Oil
Pairs well with a refreshing drink, such as this Bon Appetit recipe for mint-forward limeade.