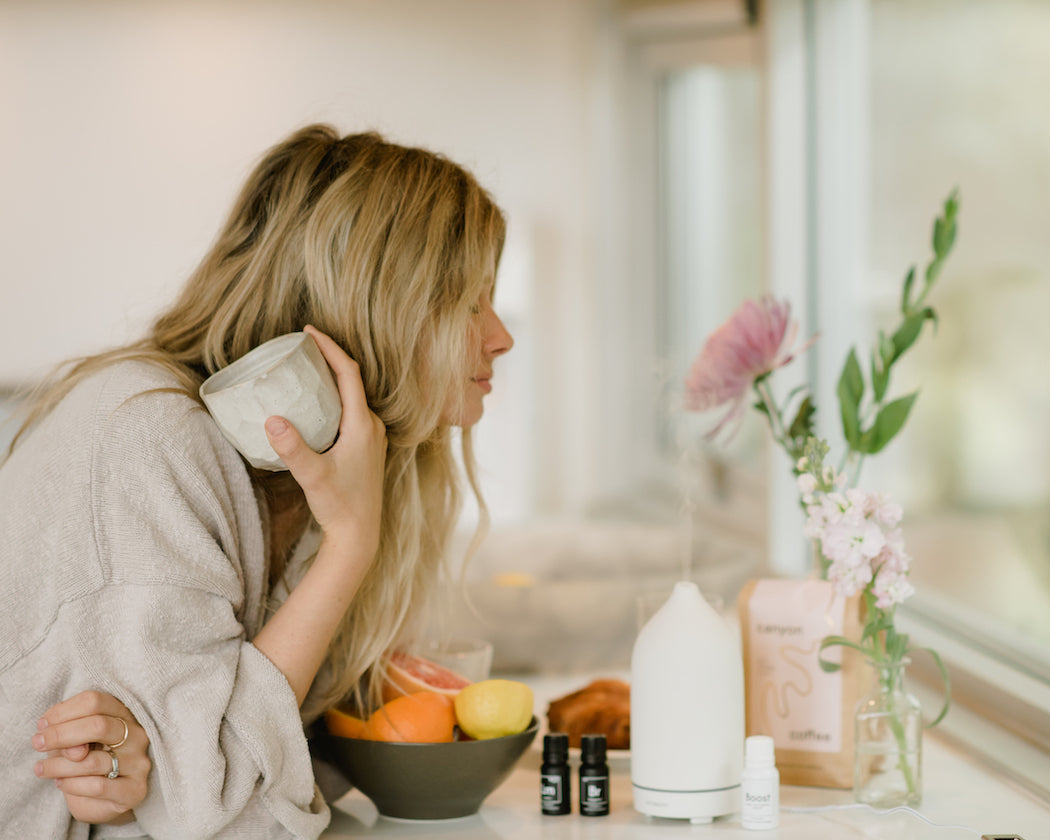 Spring has officially sprung! And of course, we all know that this change of seasons means spring cleaning is on the horizon. So, whether you're overhauling your closet, dusting for literally the first time (scary), or scrubbing your bathroom floors, this diffuser blend will make your space smell as clean as it looks. Lemon and Tea Tree are the most quintessentially clean-smelling aromas, while Geranium adds a floral note as an homage to the flowers in bloom. And Spruce gives the blend a little bit of earthiness, while still keepin' it fresh.
DIFFUSER COCKTAIL: SPRING AWAKENING
5 drops Lemon Essential Oil
3 drops Tea Tree Essential Oil
4 drops Geranium Essential Oil
4 drops Spruce Essential Oil
Once your cleaning is done for the day, sit back and relax with an iced tea or kombucha. You deserve it.