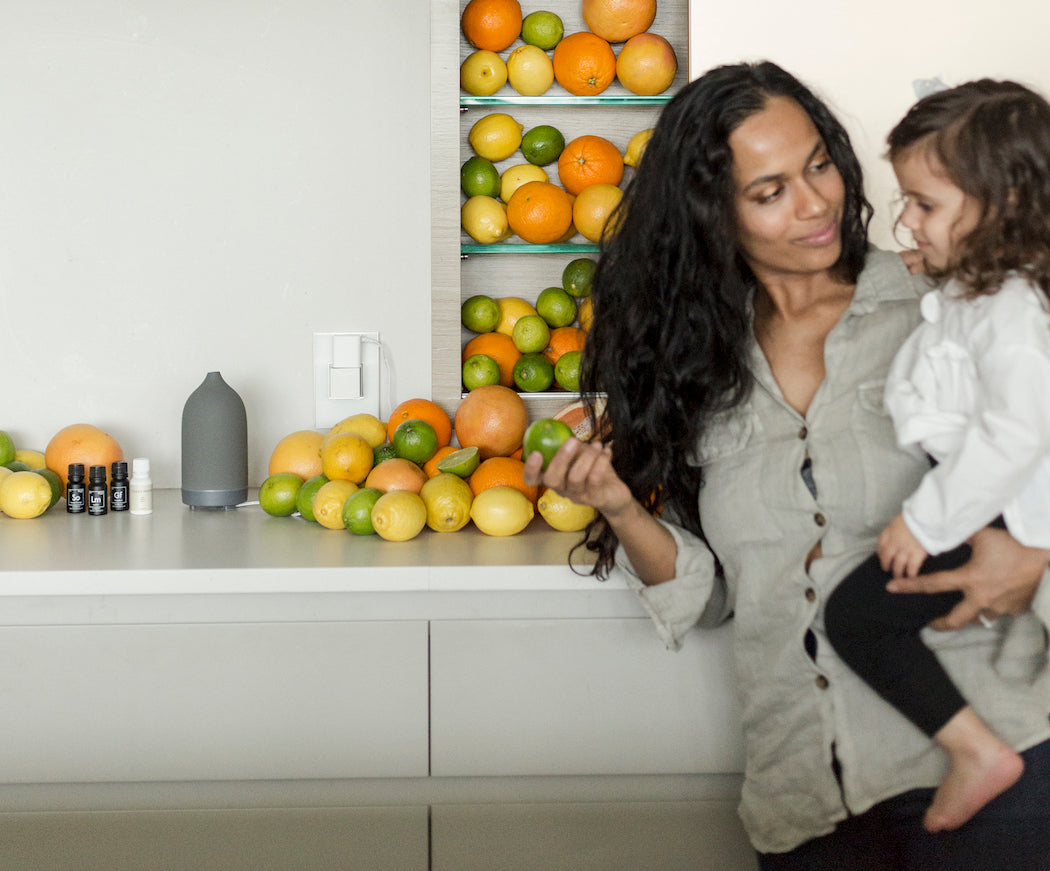 Parenting is hard on the best of days, but the coronavirus pandemic has really turned things up a notch—or maybe more like five notches.
As cities grapple with what education looks like in this new world, it's perhaps more important than ever to keep some kind of structure to your children's days, and that includes with food. Surrey, B.C.-based dietitian Cristel Moubarak says it can be a good idea to set specific meal times and snack times for your kids so that they know what to expect; that way, if a child decides she's not hungry at snack time, she knows when her next meal will be.
"This allows for structure in the family, and for kids to know what they can depend on in their household," Moubarak says via phone. "That way it's not hectic for the parents or the children."
Whether your child is in a classroom setting or learning at home, quick, easy, and nutritious snacks will help them stay energized and focussed. Moubarak suggests spinach muffins, carrot muffins, or zucchini muffins as good places to start; they're healthy and can be made in a big batch and then frozen. She also likes to have yogurt bark with nuts or fruit on hand in the freezer, and suggests turning leftover smoothies into popsicles for a fun treat. On Moubarak's own site, called nutriFoodie, she has a recipe for protein-rich pina colada white bean popsicles as well as a decadent chocolate pudding made with tofu—both also great options.
If kids are learning from home, Moubarak suggests setting up a snack station so that they feel some autonomy over what they eat. "It could be things from the store," she advises, "like small hummus packets, cheese string, Babybel, small yogurts, granola bars, nuts, or trail mix." Pre-washed and sliced vegetables and fruits are excellent choices, as well.
At the end of the day, Moubarak says the most important thing is that kids understand food to be something that is positive, safe, and fun. "A lot of families struggle, saying their kids don't want to eat at lunch or don't want to eat at dinner," she says. "But parents forcing kids to eat only adds stress to the whole family and introduces negative energy with how kids feel about meal time, which should be a constructive and supportive time for the family. So if they don't want to eat, we should tell them, 'Okay, just sit and join the family and don't eat.'"
She also mentions the
division of responsibility
feeding method, which sees parents decide what the child eats (or offer a few specific options), while the child decides how much to eat and how often. "At the end of the day, kids just need to continuously eat in the day every two to three hours, just like adults," Moubarak explains. 'But parents sometimes may ask kids to eat more than kids need to eat. So we do have to trust their intuition, too."