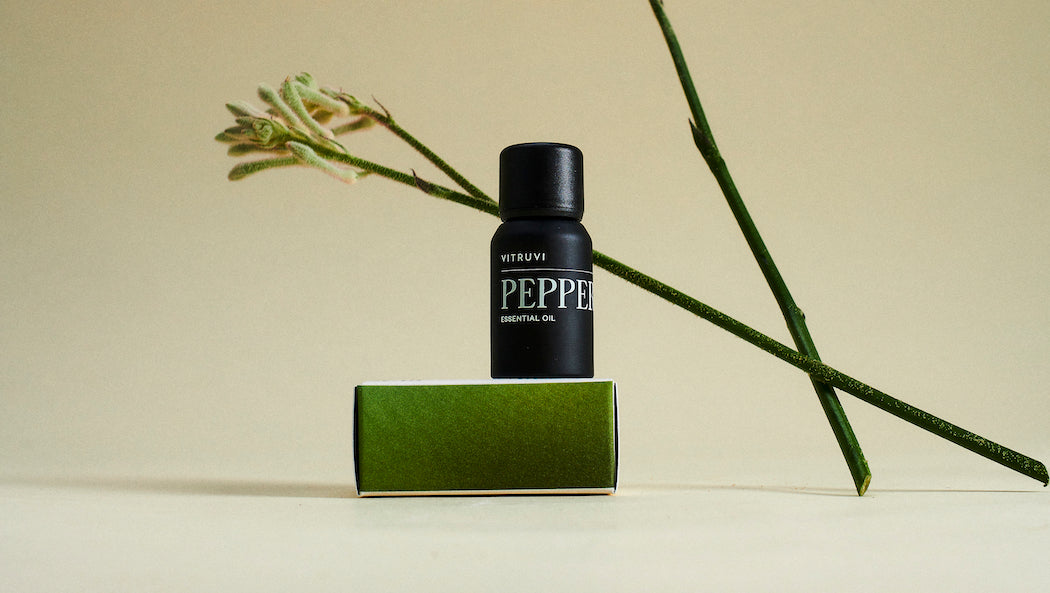 With the aroma of fresh mint tea, Peppermint Essential Oil is a delightful household must-have. Cooling, minty, and invigorating, it's a versatile oil with a lot to offer your self-care routine.
What is Peppermint Oil?
Peppermint is an herbal oil steam-distilled from peppermint leaves. Its high menthol content gives it that distinct cooling effect, which might explain why it has been a wellness staple for centuries.
How to use Peppermint Oil
Peppermint can be used in diffuser blends and in self-care products. One thing to note, though: don't put Peppermint in the bath, as it can irritate your sensitive areas.
Peppermint Oil recipes
You can mix Peppermint into your homemade body products. Making your own items means you know exactly what you're putting onto your skin (plus, they smell great). Here are some ideas.
Peppermint Oil diffuser blends
Adding Peppermint to your diffuser offers an invigorating scent on its own or mixed with other oils. Here are a few to get you started.
Peppermint Oil benefits
Its minty and slightly sweet aroma makes Peppermint great for helping with concentration. It also has soothing and antimicrobial properties, making it perfect for adding to a sore-muscle balm to rub on your post-gym shoulders, or mixing into a chest rub for when you feel congested.
Where to buy Peppermint Oil
The Peppermint Essential Oil from vitruvi is organic and 100 per cent pure. It is also free from synthetic fragrances, phthalates, and sulfates. Which means that you can breathe easy knowing your home aromas are safe and clean.
Is Peppermint Oil safe for cats and dogs?
Before introducing any new essential oil into your home, we suggest consulting your veterinarian. This will ensure the best experience for all animals (human and otherwise).