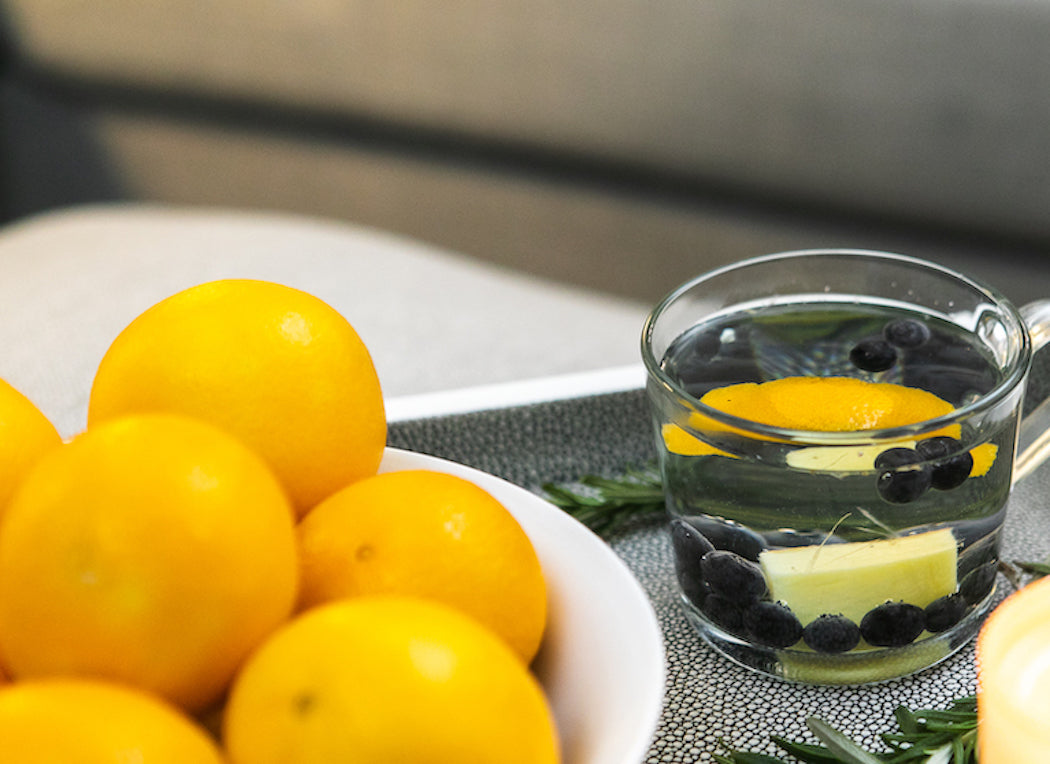 With fall in full swing, there seems to be an endless amount of gushing over pumpkin-spiced anything. To do something different, we've been celebrating the start of frozen blueberry season with this blue Vitamin C tea.
The perfect accompaniment to an October afternoon, this tea embodies all things we love most: British Columbia frozen fruit, and cozy fall vibes. The best part? With frozen blueberries available year-round, this recipe can be enjoyed at any time. And because it's packed full of antioxidants, it provides a plethora of health benefits—and tastes delicious.
Ingredients
1 teaspoon dried or thawed frozen blueberries

1 thumb-sized piece of orange peel

1 thin slice of fresh ginger or 1 small candied ginger cube

1 teaspoon of honey or maple syrup (optional)
Directions
Combine all of the ingredients in the bottom of a large cup—or use a tea net, refillable tea bag, tea pot, or French press.

Pour boiling water overtop and let it steep for five minutes.

Enjoy.