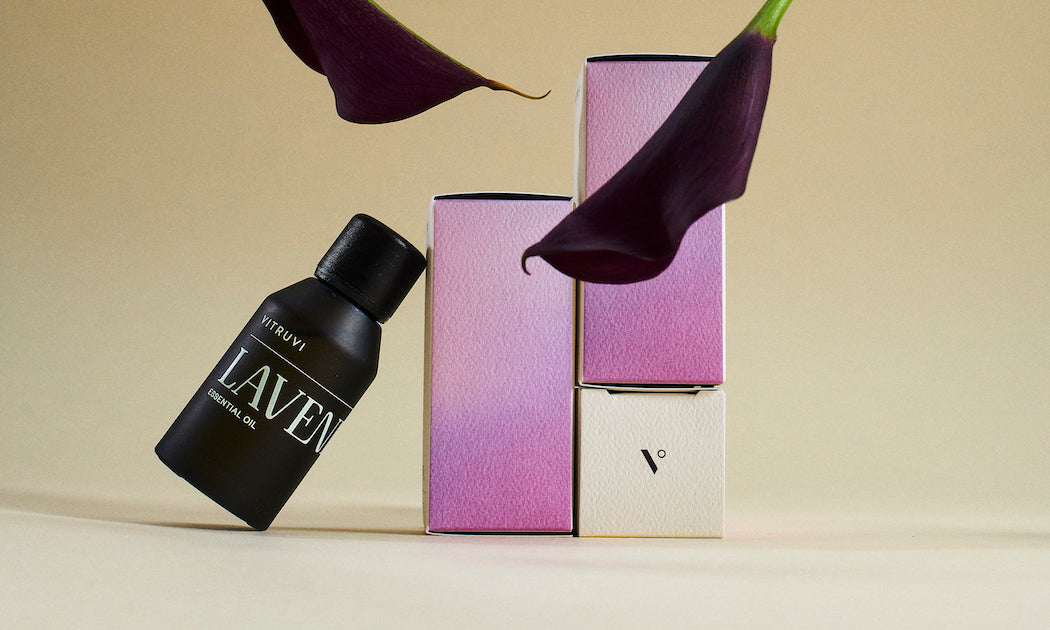 We've said it before and we'll say it again: scent is an amazing way to help you create an evening ritual. Certain essential oils can calm your nervous system, and repeated inhalation at night can help signal your brain that it's time for rest. Here are some of our favourite relaxing essential oils to keep in the bedroom.
Lavender Essential Oil
Soothing and relaxing, Lavender is a long-time favourite when it comes to bedtime.
Dusk Essential Oil Blend
With a scent like warm desert nights, Dusk is the ultimate bedtime blend. A mix of Ho Wood, Lavender, Frankincense, and Eucalyptus, it's a little sultry and a lot comforting.
Frankincense Essential Oil
Grounding and cleansing, Frankincense is a beloved oil that is great for calming energy levels.
Sleep Essential Oil Blend
With notes of Roman Chamomile and Vetiver, Sleep Blend is soothing, powdery, and soft. It smells like sheets fresh out of the dryer and sets the stage for your best rest.
Sleep tight, friends.