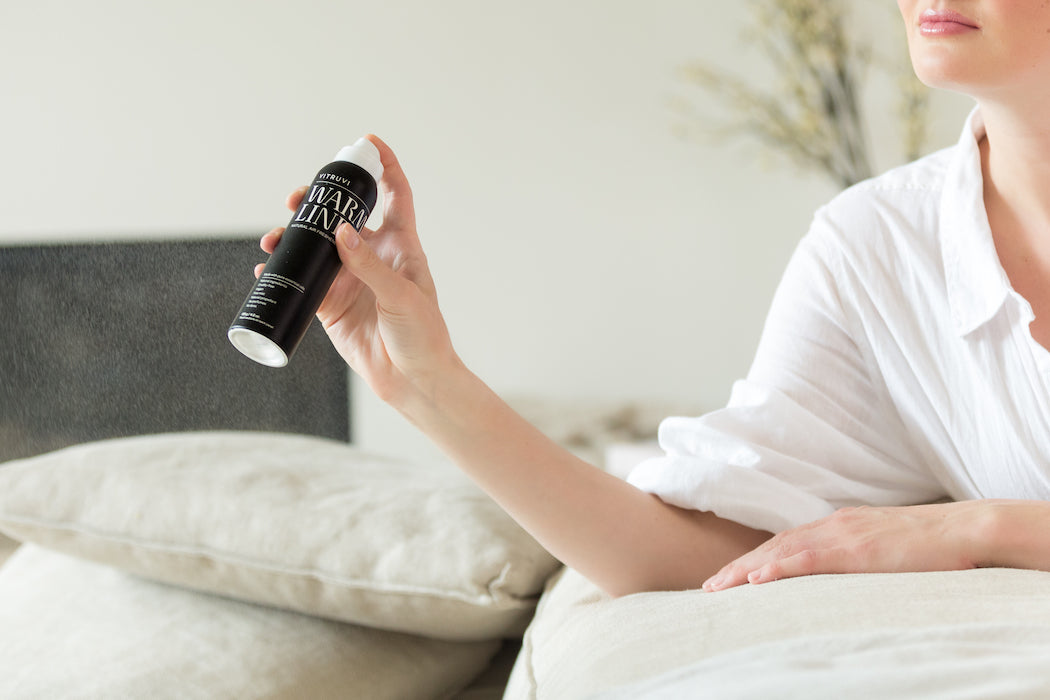 Small living spaces can feel intimidating. When there isn't much surface area to fill, the task at hand becomes: how do you best use the space so that it's functional, comfortable, and beautiful? Here are a few tips for easy design touch-ups in tiny but mighty rooms and apartments.
Make your art functional
Art can be anything you want it to be. If you play the guitar, display it on the wall when you're not using it. If you love records, keep them visible on a shelf. Maybe you collect ceramics—why not hang them? That way, you're decorating your space with things that matter to you (and coming up with creative storage solutions at the same time).
Edit out what you don't need
Decluttering feels good. Take a weekend and go through your things: maybe there are boxes of books you can donate, or a dresser drawer of jeans you no longer wear. Letting go of items that no longer serve you is a great way to make your space feel lighter.
Let in the light
Speaking of light, choose artificial light options that make your space feel brighter; go for white light bulbs over yellow ones, for starters. You could also consider finding curtains that don't totally block out the natural light. During the day you'll feel energized, and at night you'll feel cozy.
Invigorate with scent
Spruce up your space in an instant with aromas that invigorate and refresh. The Natural Air Freshener Sprays from vitruvi are a compact option that are small enough (and beautiful enough) to keep on display; from calming Warm Linen to vibrant Urban Garden, you'll be able to change your space with a single spritz.
Choose multi-purpose storage options
Storage can be cute. Pick geometric floating shelving units to suit your style (we love this one from Pottery Barn), and find boxes and linen bins that match the rest of your space. You can keep your things tidy while still giving your home a cohesive feel.
Reflect it
You've heard it before, but we'll say it again: mirrors make rooms look bigger. Invest in one large piece for a statement, or incorporate a few smaller mirrors into a gallery wall. Either way, you'll be amazed at how expanded your space feels.
Size, after all, isn't everything.