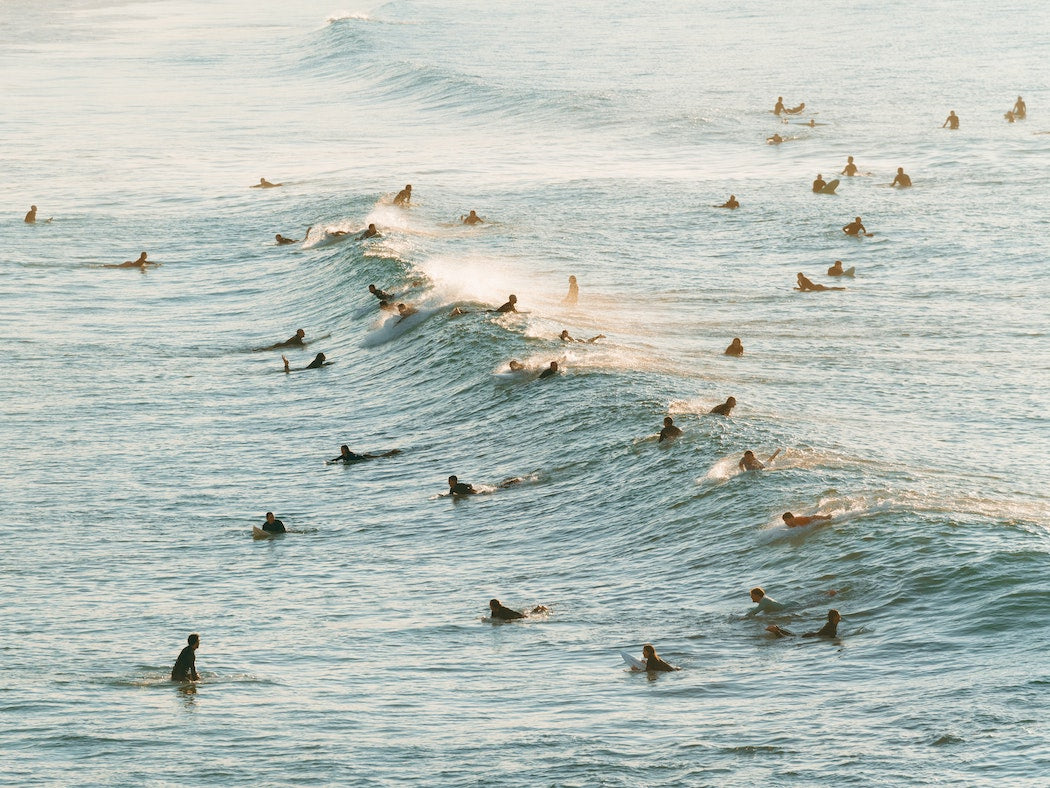 With the changing of seasons comes the opportunity to refresh—not only your wardrobe (see you in the fall, socks!), but also your scents. We like to channel this transition with fresh, bright, citrusy, and spicy aromas that set the stage for ethereal, belly-laughing memories. Here are some of our favourite products for an endless summer, from a.m. to p.m.
Stone Diffuser in White
It's a best-seller for a reason—the chic, crisp, classic shade of the Stone Diffuser in White makes it complementary to any room. Put it bedside, put it on your bathroom vanity, put it on your work-from-home setup; no matter where she sits, she fits.
What: Fill the Stone Diffuser with water (to the fill line) and add 20 to 30 drops of Vitruvi essential oils.
When: Any time of day. Change up your aroma to match how you feel.
Boost Essential Oil Blend
Bursting with beautiful citrus notes, Boost is sure to put you in a good mood. With a happy-go-lucky attitude and a just-right sweetness, it's your all-natural pick-me-up.
What: Add 20 drops of Boost to the Stone Diffuser for a juicy, lively aroma.
When: In the morning, while your coffee is brewing.
Eucalyptus Essential Oil
Herbal, cooling, and refreshing, Eucalyptus is like a spa in a bottle. With the scent of a relaxing steam room, it will instantly upgrade your space—whether you use it in the bathroom, the living room, or the kitchen.
What: Add 10 drops of Eucalyptus and 8 drops of Grapefruit Essential Oil to a diffuser for a bright, invigorating aroma.
When: While you're working on your laptop post-lunch, perhaps sipping homemade iced tea.
Nightcap Essential Oil Blend
Citrus and spice and everything nice, Nightcap is the aromatic equivalent of a tart cocktail in a dark bar. Transport yourself to your favourite watering hole by diffusing this blend while mixing ginger margaritas or bourbon sours.
What: Add 25 drops of Nightcap to the Stone Diffuser for a seductive, playful aroma.
When: As work finishes up and you're transitioning into your evening. Cocktails or mocktails encouraged.
Dusk Essential Oil Blend
Channelling the feeling of walking outside on a warm desert evening, Dusk is an herbal blend inspired by the changing sky. Who doesn't love a good sunset, after all?
What: Add 20 drops of Dusk to the Stone Diffuser for a warm, sultry aroma.
When: At dusk, of course.
Sleep Essential Oil Blend
Your ultimate bedside buddy. The calming and powdery aroma of Sleep will help lull you into a deep slumber; it smells gloriously of fresh linens and soft cashmere.
What: Add 25 drops of Sleep to the Stone Diffuser for a relaxing, soothing aroma.
When:
Before bed, and keep it going all night long. After all, you need to wake up tomorrow feeling rested and ready to do it all over again.