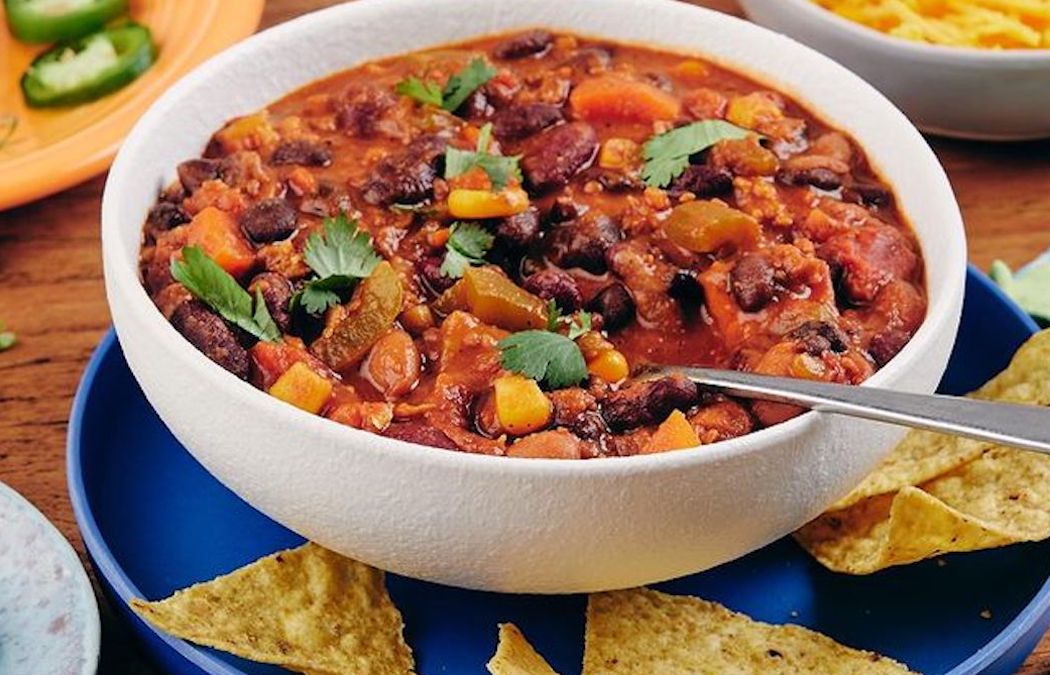 People always ask me how to incorporate more plants into their diet. And with the holidays coming up, many find it an intimidating task—but it doesn't have to be.
As founder of Boosh Food, I'm on a mission to provide healthy and delicious meals to those wanting to eat more plants. I come from quite a diverse culinary background that has included dining, sales, promotions, and marketing; Boosh was born out of my love for entertaining and the fact that I've always had family and friends asking me for healthy, nutritious recipes—especially around the holiday season.
I'm celiac and have a dairy allergy, so I've spent countless hours in my kitchen testing recipes to create a company that catered to my dietary restrictions (as well as friends' demands for great-tasting, healthy, gluten-free, plant-based comfort food). What started as a home meal delivery service in 2017 quickly grew to Boosh (a play on the French word bouche for mouth), featuring a line of plant-based dishes that appeal to vegans and meat-eaters alike. We now also have a line of fresh-frozen, heat-and-serve meal options; a refrigerated line; and a new shelf-stable mac and cheese product line.
The first step for easy plant-based holiday eating is to have lots of healthy options stocked up at home. Frozen, ready-to-eat meals that are delicious, nutritious, and simple to make are great to have on hand so that when you or your kids are starving, you have options at your fingertips. We recently launched our new Heat n' Eat line of products that include some festive favorites; the Mushroom Gravy is great as a topping for vegetables or even as a soup, and the Chili doubles as a heart-healthy topping for nachos when visitors pop by.
I am also a big believer in creating simple but healthy recipes that are colorful and tasty; my go-to is a grilled vegetable platter. Often holiday tables include a lot of rich treats or raw crudités, so I recommend a platter of grilled vegetables as a beautiful and healthy alternative.
Simply slice up some zucchini, red onions, fennel, bell peppers, and green beans, and grill them on a panini press (or on a barbecue, or even under the broiler if you don't have either of the former). It's best to grill each vegetable on its own, as they all cook at different speeds. A fun way to create a holiday theme is to use red and green elements. For greens, you can grill broccoli (cut in slabs), zucchini, green beans, asparagus, and even Brussels sprouts. For a festive pop of color, I like to use red peppers, red onion, and cherry tomatoes or small vine tomatoes. Pro tip: cook the tomatoes quickly in a super-hot frying pan without oil to get a few burnt blisters without popping the skins.
Once all of the vegetables are cooked, they can be laid out creatively on a platter or wooden board and drizzled with a good-quality olive oil and your favorite vinegar. The addition of fresh chopped basil or dill livens it even further. Serve it on a bed of kale and add in some pickled red peppers or large green olives for another delicious and festive element.
Happy holidays, and happy eating.