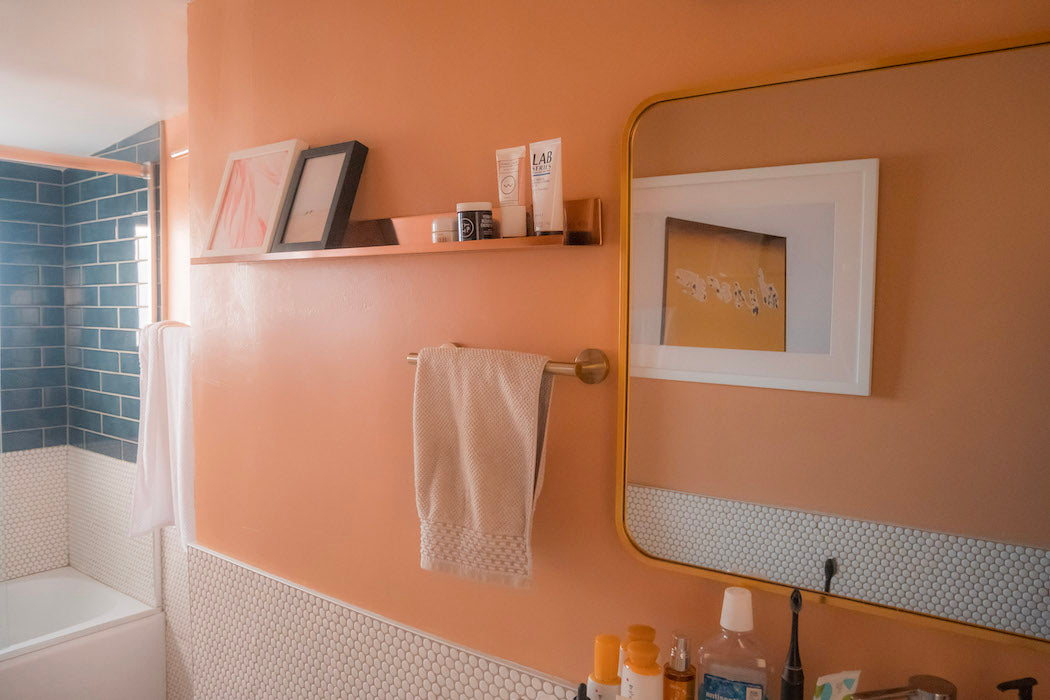 Each week, Tommy Lei of @mybelonging takes us through a different room in his home.
---
My quarantine sanctuary has been my primary bathroom.
During my house renovations exactly a year ago, I designed this space to exude a spa-like vibe with a dash of whimsy. We succeeded by going with a dusty pink wall color and covered almost every corner with mixed tiles.
The finishing touches are the brassy details on the mirror and towel handles, as well as a frosted glass panel on the door, to allow more filtered natural light to come through.
My time here is further enhanced by diffusing Eucalyptus—a scent with herbaceous and anxiety-reducing qualities. It's simply divine when you're about to jump in the shower and wash your worries away.