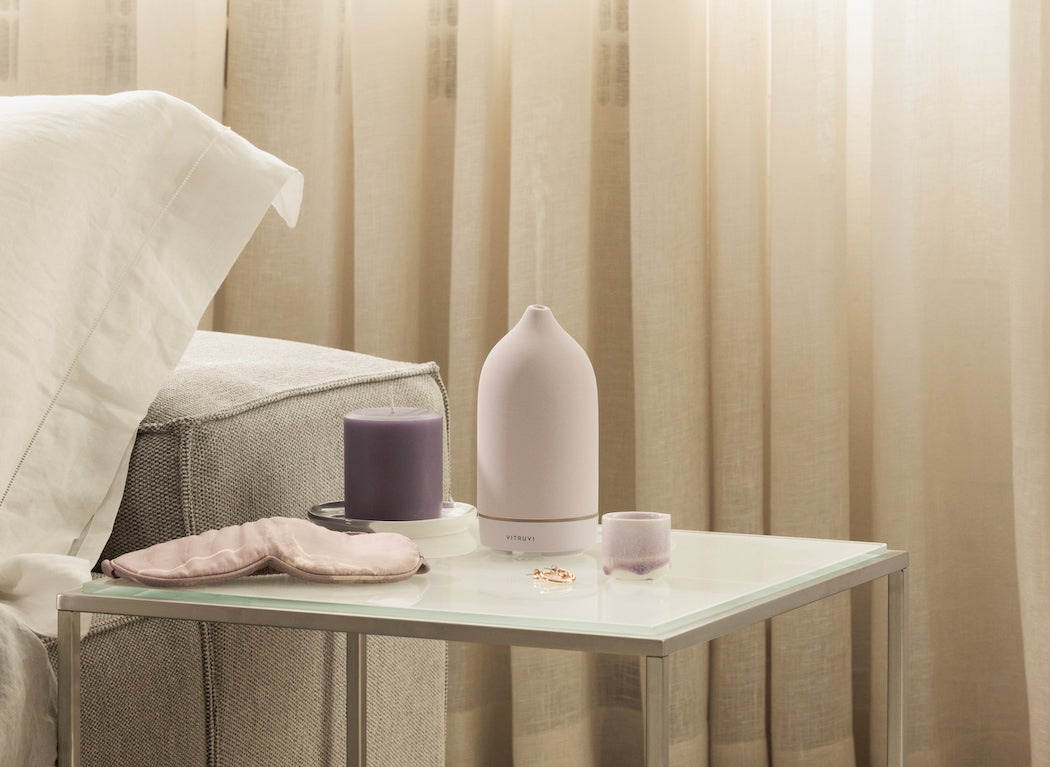 We spend a third of our lives sleeping, so we might as well make our bedrooms primed for rest. Here are some simple tips that will turn your chamber into a slumber-worthy oasis.
Soothing scents
Sleep is in the air—literally. This floral and powdery blend features Lavender and Camomile, and was designed to set the stage for your best night's rest. Also, it smells amazing—like fresh sheets out of the dryer and the sweetest of dreams. Put 25 drops in your bedside diffuser before drifting off to sleep.
Or opt for 100 percent pure Lavender Essential Oil: this scent of relaxation is proven to reduce anxiety and help you sleep. Put 15 drops in your diffuser an hour before bedtime and close your bedroom door; when you eventually crawl under the covers, your room will smell like soothing flowers.
Diffuser
You need a diffuser for all your calming scents. Coming in a beautiful, sculptural matte ceramic cover, the Stone Diffuser is bedroom goals. Able to run for 8 hours, it's perfect for keeping on all night. We love Stone in this Lavender hue to further promote a state of relaxation.
Hydrated air
If the air in your bedroom isn't hydrated properly, it can cause inflammation, irritation, blocked throats and noses, and even snoring—all of which can disrupt your sleep. The beautiful Cloud Humidifier hydrates your air to an optimal level and is bedside table-friendly in size. Most importantly, it's whisper quiet and features a light-free night mode so that it works without distracting your slumber.
Don't sleep on these simple yet effective tips. When you snooze, you become a winner.