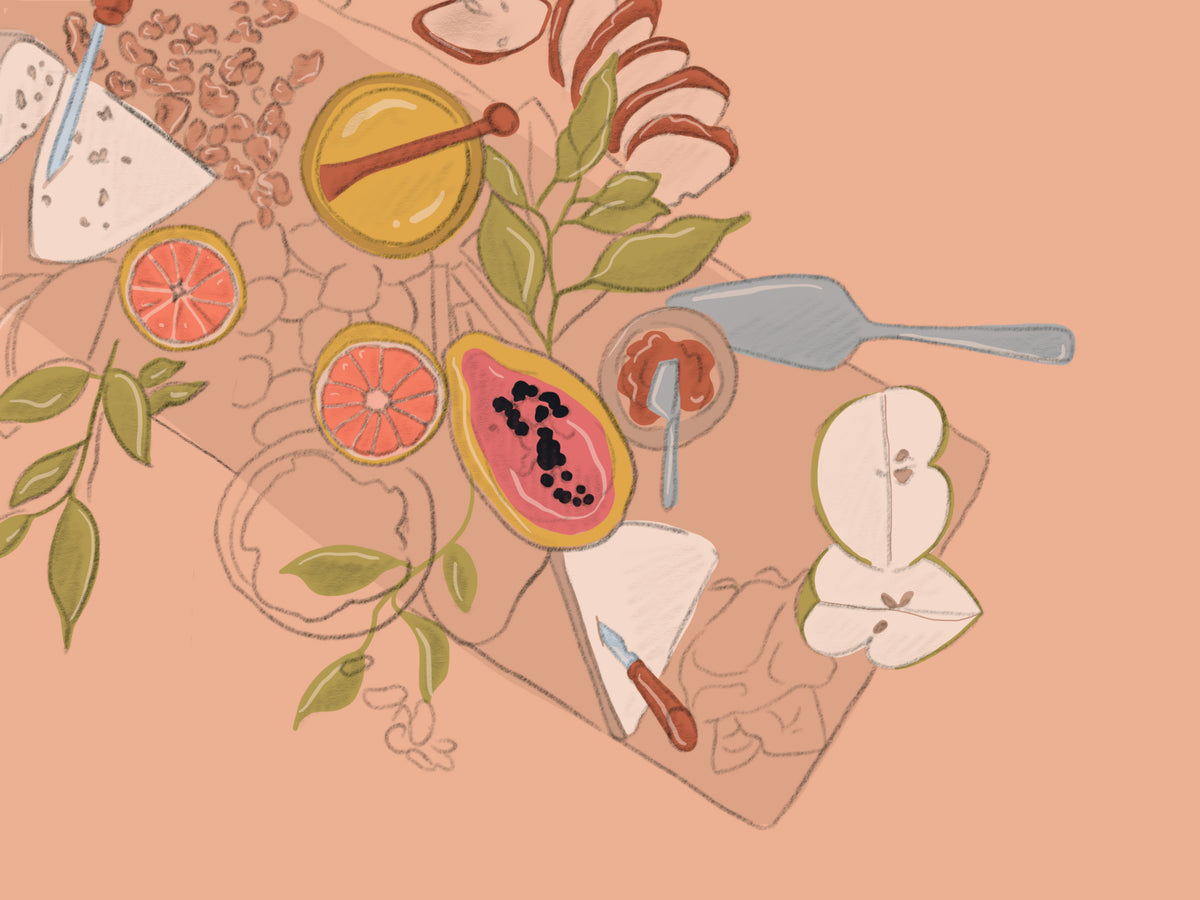 Whether you're spending the night with a lover, a best friend, or your fine self, Valentine's Day is an excuse to indulge in good snacks. Here are some of our favourites.
Baked brie
Gooey, warm, salty—baked brie is a decadent snack that upgrades any situation. As always, Bon Appetit is the authority, and this herbed brie recipe is swoon-worthy.
Charcuterie
Why stop at the brie? Assemble an artful charcuterie board with pickled vegetables, an array of cheeses, grainy mustard, cured meat, and some grilled sourdough to load it all onto. Red wine encouraged.
Guacamole
Fresh guac—there's nothing like it. A few simple ingredients result in a seriously flavourful snack when paired with tortilla chips, plantain chips, or fresh veggies. Try making it like Queer Eye's Antoni Porowski.
Triscuit nachos
Yes, cheese is a theme of this list, and we're not upset about it. Instead of the usual tortilla chips, try using Triscuits as a base for melted cheese, salsa, and ground meat or tofu. It's a more playful version of a snacking classic.
Dark-chocolate-covered almonds
Decadent, chocolaty, nutty. Enough said.
Homemade party mix
The snack of all snacks: party mix. Cut down on the sodium and processed ingredients by making your own version at home. Try this recipe from the Food Network.
Because no matter your relationship status, snacks will love you forever.