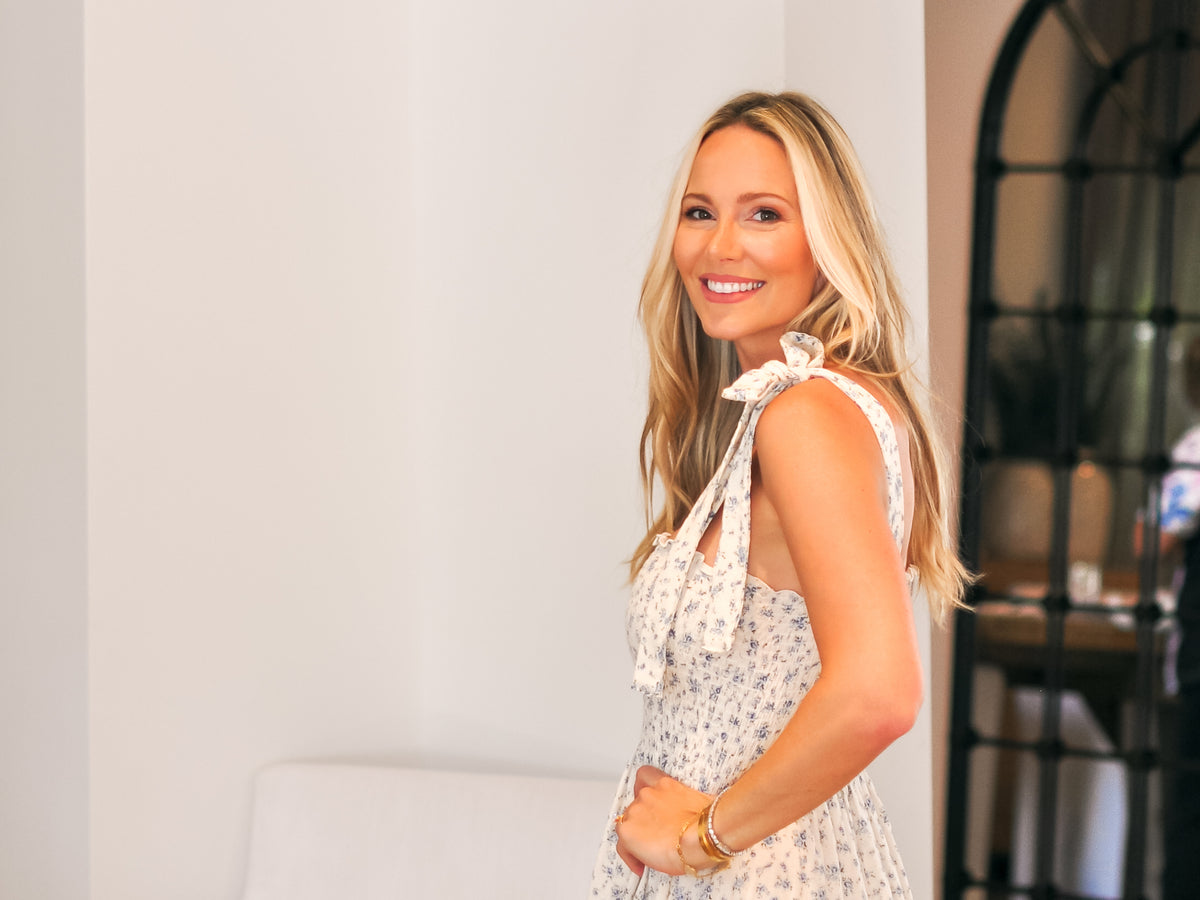 The best kind of healthy food doesn't taste "healthy"—it just tastes good. Clean, simple, pure flavors that let the ingredients shine, offer proper nourishment, and leave you feeling satisfied should be the rule, not the exception. That's the basis of Pura Vida: a Miami-based eatery with outposts across South Florida that aims to make delicious, healthy food accessible to more people. Below, cofounder Jennifer Horev discusses ingredient sourcing, sustainability, and her definition of success.
---
What was the impetus for creating Pura Vida?
Pura Vida initially started out as a side passion project. We wanted a place that felt like an extension of our own home, and we were drawn to the idea of creating a neighborhood gathering place that served healthy and equally delicious options for breakfast, lunch, dinner, and everything in between. Most notably, we wanted to make quality food more accessible.
What do you think it means to have a healthy relationship with food?
We love to eat, so eating high-quality, whole food ingredients is extremely important to us. We want to not only feel good, but also full after we eat. Plus, we both have really busy schedules between our growing business and raising a family, so it's crucial to us that we eat nutritive foods that can fuel us throughout the day.
How does ingredient sourcing play into your recipe creation?
The recipes at Pura Vida are inspired by our travels as well as from our friends and family. What you'll find in our kitchens is also what you'll find in our pantry at home. We pride ourselves on providing fresh and simple recipes that are equally delicious. Our ingredients are sourced locally and organically, and we also source high-quality proteins, mindfully taking into consideration where they come from.
You run the business with your husband. How do you balance your professional relationship and romantic relationship?
One of the best pieces of advice I can give others is that you and your partner's strengths complement each other's weaknesses. I'm naturally creative, and my husband is an executor. Having been together for almost eight years and working together for seven years, we have perfected our working relationship. We really try to stay in our own lane of the business and listen and support each other when we have feedback. Scheduling a weekly date night is crucial for keeping the romance alive. Funnily enough, we cannot drive to work together; we've learned throughout the years we can't take work calls together, as we constantly chime in or end up in a little argument.
Can you talk about some of the sustainability initiatives that Pura Vida engages in?
Sustainability is something that sets us apart from other operators. Composting food waste and donating soil to local farms here in Miami are big parts of our efforts towards a better future. We also partner regularly with different organizations to participate in quarterly beach cleanups. We reuse our paper to-go bags at every store, avoid single-use plastics when possible, and offer environmentally-conscious products (like biodegradable straws) to help reduce our environmental impact. We also offer a variety of environmentally-friendly Pura Vida merchandise and compostable mailers to send it out.
What have been some of your biggest learnings thus far in running a business?
Outsource if you want to grow! Understand and accept that you cannot do everything by yourself. Collaborating and hiring people with different talents helps you grow and learn much faster. We are better together.
How do you define success for yourself?
I define success by showing up and being consistent. Consistency is key in every area of my life. Daily early morning workout, time with my kids, checking in with the team at the office, making it home for dinner, more family time, and in bed early. I celebrate small wins, like three kids getting to school on time and no laundry in the laundry baskets, as much as a successful new store opening or recipe launch.
How do you unwind after a busy day?
After a busy day I like to unwind with dance parties with my almost-two-year-old, and on Thursday to Saturday, a glass of very cold, crisp white wine from Cloudy Bay.
What makes you feel truly at home in your space?
My environment is the most important thing to me. I have always taken time since I was a child to keep my room organized, my bed made, and my fridge stocked. A happy, clean, organized home brings so much more creativity and positive energy into my life and my family.
---
This interview has been edited and condensed for clarity.