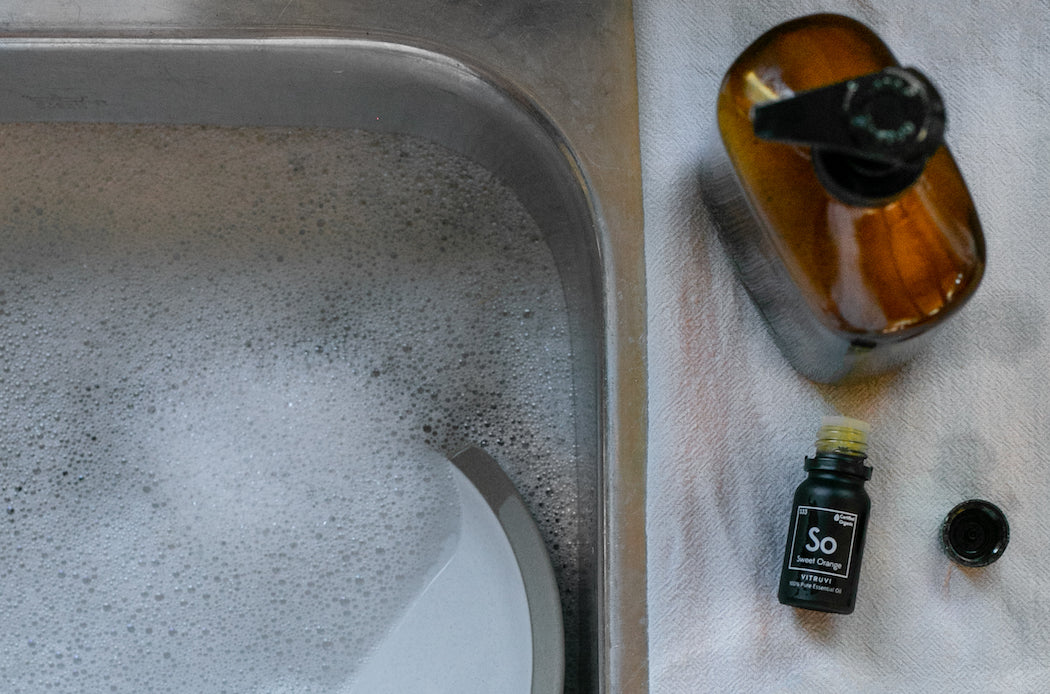 These house cleaning tips and tricks are so easy that we think even all-around domestic goddess Joanna Gaines would be impressed.
Washing machine scents
Add 10-20 drops of essential oils per load. Here are a few of our favourites:
Intimates: 10 drops of Geranium and 6 drops of Cedarwood
Sleepwear: 10 drops of Lavender and 10 drops of Frankincense
Activewear: 5 drops of Tea Tree, 5 drops of Lemon, and 8 drops of Eucalyptus
Everyday: 5 drops of Rosemary and 10 drops of Bergamot
Vacuum cleaner
Add 5-10 drops of your favourite oil in your vacuum bag or dust container—we love 5 drops of Bergamot and 5 drops of Eucalyptus.
Burnt pan cleaner
Use 2 drops of Lemon or Sweet Orange and some hot water to help remove burnt food from pots and pans (if it's really stuck, sprinkle on a little baking soda and you'll be good to go).
Bathtub scrub
Mix a half-cup of baking soda, a half-cup of vinegar, 3 drops of Bergamot, and 3 drops of Lemon; use the solution as a scrub for the sink or bathtub.
Trash can freshener
Put a cotton ball with 2 drops of Lemon and 2 drops of Tea Tree at the bottom of the garbage to help minimize the odour.
You will never look at a store-bought cleaning product the same way again.