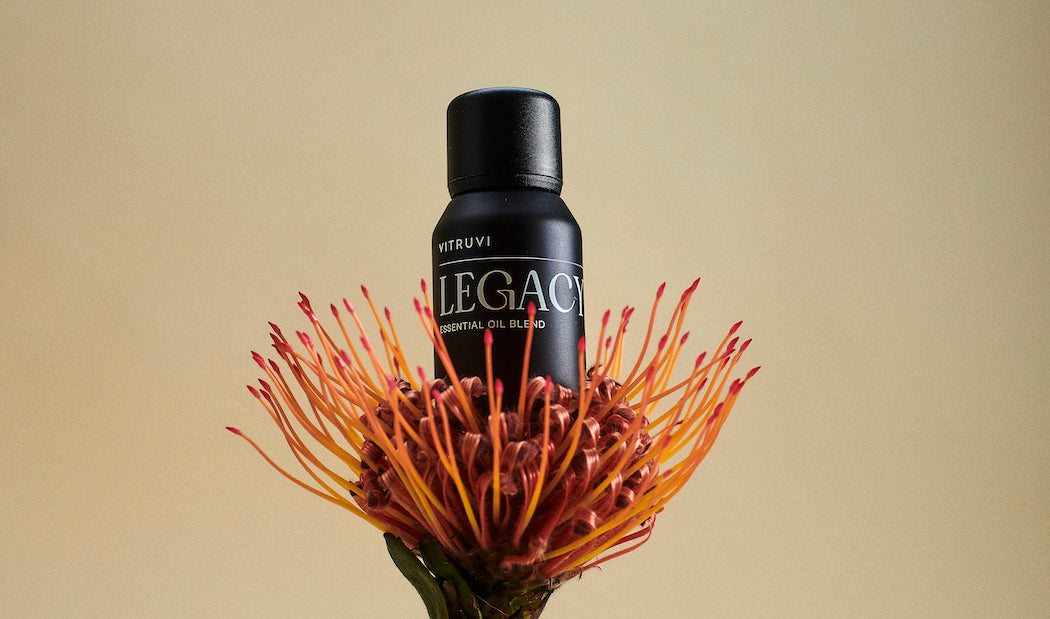 Our whole mission at vitruvi is to help you discover what home smells like to you—to take ownership of your space by filling your air with scents that say something about who you are, what you believe in, and how you want to show up in the world.
This is true of every product we create, but it's embodied to the fullest in our new essential oil blend, called Legacy. Designed to be a flagship signature scent for the brand, Legacy is a comforting, grounding mix of woodsy, citrus, and floral notes. It's our essence, bottled.
"Legacy is the blend I have used personally in my home for the past five years," says vitruvi cofounder and CEO Sara Panton. "It is the scent of home for me, and something that I wanted to share with our community. It combines grounding Cedarwood and comforting Bergamot with touches of Rose, Frankincense, and Lavender. It's a timeless, dynamic blend."
Perfect for diffusing truly any time of day, Legacy is your new go-to. Whether you're reading on the couch, answering emails, or chatting with your partner on the phone, this scent will bring you home. Return to your surroundings and return to yourself.