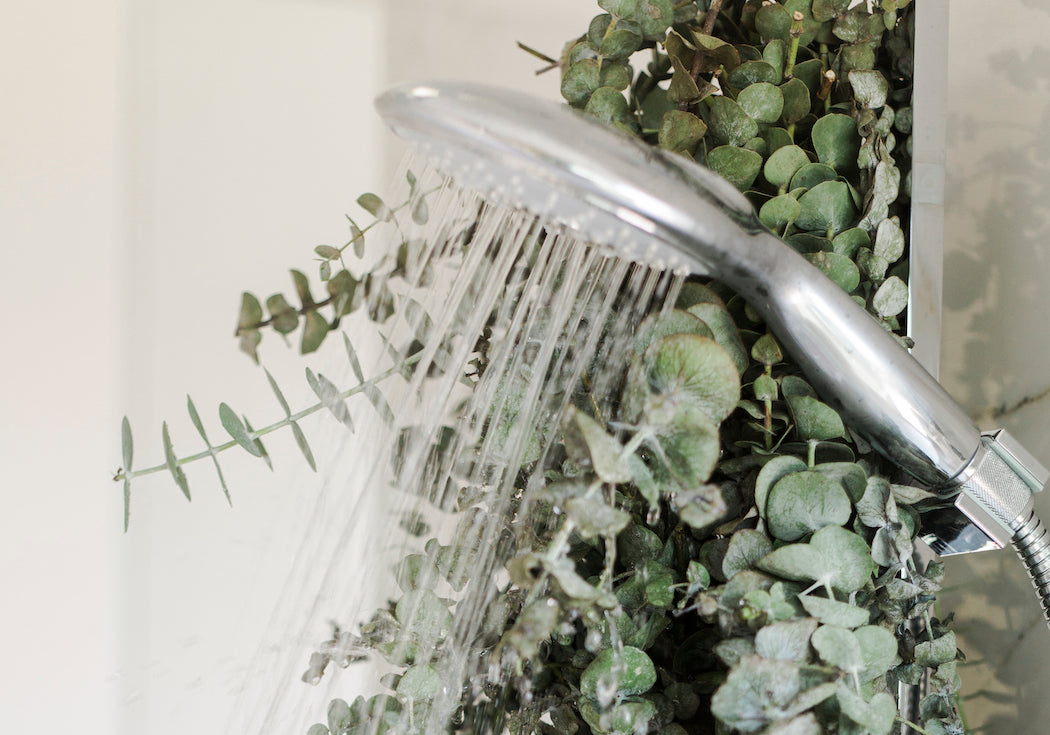 Looking for new inspiration for how to clean your shower? In honour of Earth Day, we designed this oh-so-fresh shower spray that will revitalize and clean your tiles, all while smelling amazing.
It's completely natural and non-toxic, meaning you can rest easy knowing that what you're using on your surfaces (and rinsing down the drain) is safe and from the earth.
EARTHY SHOWER CLEANER
2 cups white vinegar
2 cups water
10 drops Grove Essential Oil Blend
6 drops Lemon Essential Oil
4 drops Eucalyptus Essential Oil
How to clean your shower
Combine all of the ingredients together in a reusable spray bottle.

Shake well before each use.

Spray down your shower and use a cloth to scrub and buff.

Rinse away any excess and look at that shine.


Making your own products also means you cut down on your single-use plastics. Win-win-win, really.