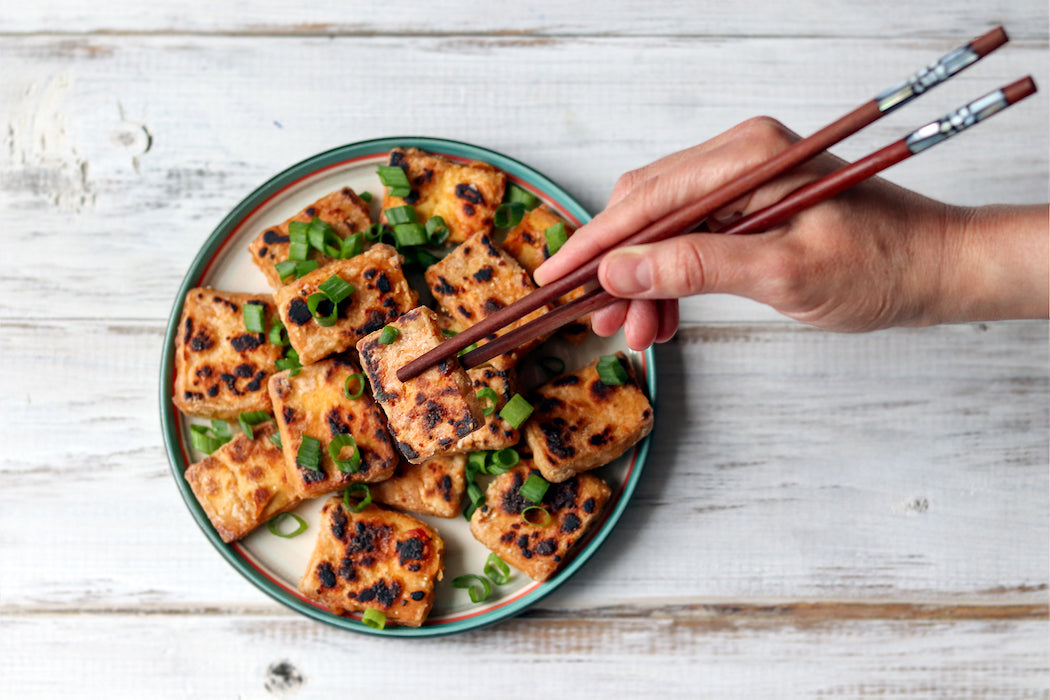 My wife Vanessa kind of, sort of, really dislikes tofu. But since we're plant-based eaters, I wanted to try making it so delicious she couldn't resist. I marinated it for two days in soy sauce, water, sugar, chilli garlic sauce, lemon juice, hoisin sauce, and garlic, and the results were magical.
Ingredients
1/2 cup low-sodium soy sauce

1 cup water

1 tablespoon brown sugar

1/2 cup chilli garlic sauce

1 dash lemon juice

2 cloves garlic, minced

1 tablespoon hoisin sauce

1 block of firm tofu

1 cup cornstarch

1 tablespoon cumin


Method
Cut the tofu into flat, rectangular pieces and set aside.
In a marinade container, combine all of the remaining ingredients except the corn starch and cumin.
Place your tofu slices in the mix and add more water if you need to cover the top of the tofu.
Put in the fridge for one or two days.
When ready to cook, mix the cornstarch and cumin together in a bowl.
Heat some olive oil in a frying pan.
Dip the tofu slices in the cornstarch mixture, covering both sides.
Pan-fry each slice until crispy.

These really hit the spot—super flavorful, crispy on the outside, and chewy on the inside. Yum. A

nd yes, even Vanessa loved them.