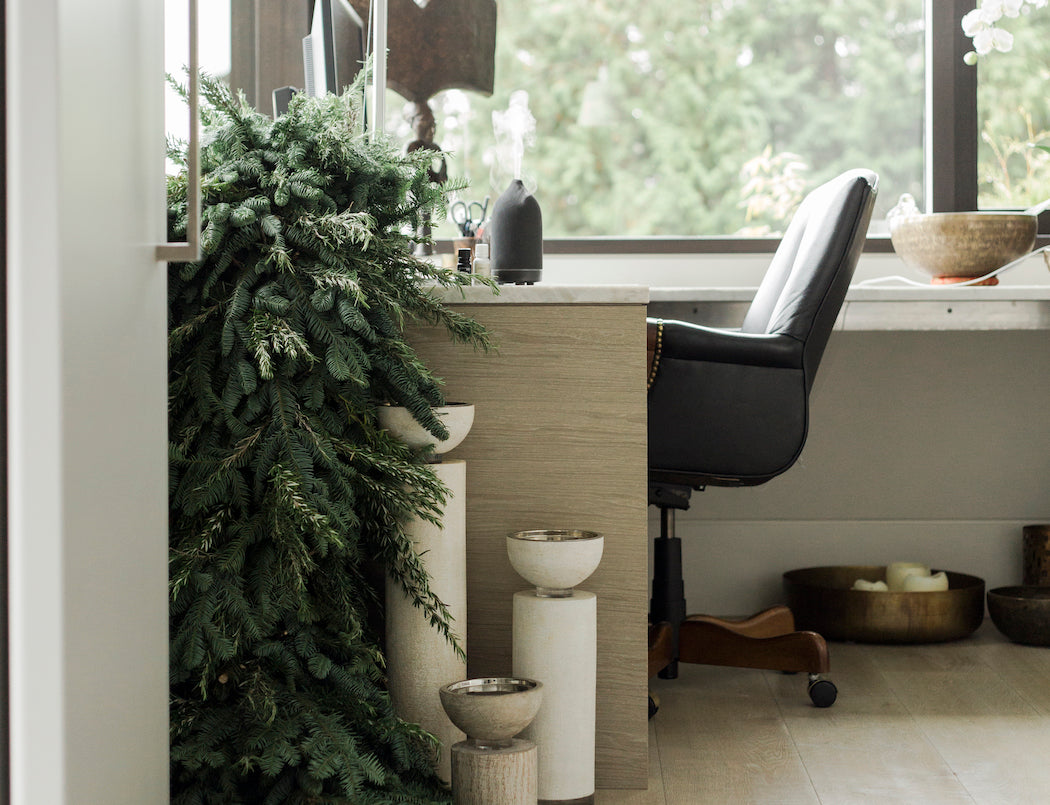 Open the windows and diffuse this invigorating aroma for a dose of nature, no matter where you are.
Grove Essential Oil Blend is our signature woodsy scent, and when paired with Geranium Essential Oil, a subtle floral topnote really rounds things out.
DIFFUSER COCKTAIL: BRING THE OUTDOORS IN
15 drops Grove Essential Oil Blend
8 drops Geranium Essential Oil
Diffuse when city life has you craving the forest.