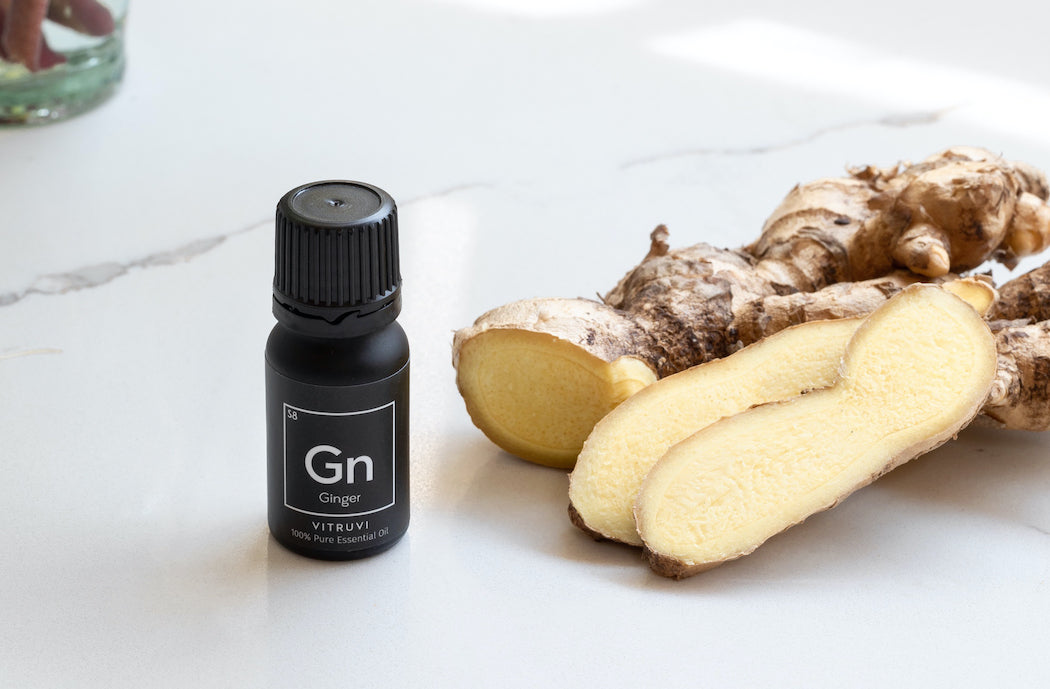 This diffuser aroma smells luxurious, sweet, and a little bit spicy.
Ginger Essential Oil (available in our limited-edition Home Refresh Kit) is warming, while Velvet Essential Oil Blend is musky—and together they make a very dreamy pair.
DIFFUSER COCKTAIL: CANDIED GINGER
10 drops Ginger Essential Oil
5 drops Velvet Essential Oil Blend
Diffuse bedside as a sophisticated alternative to a sultry evening candle.