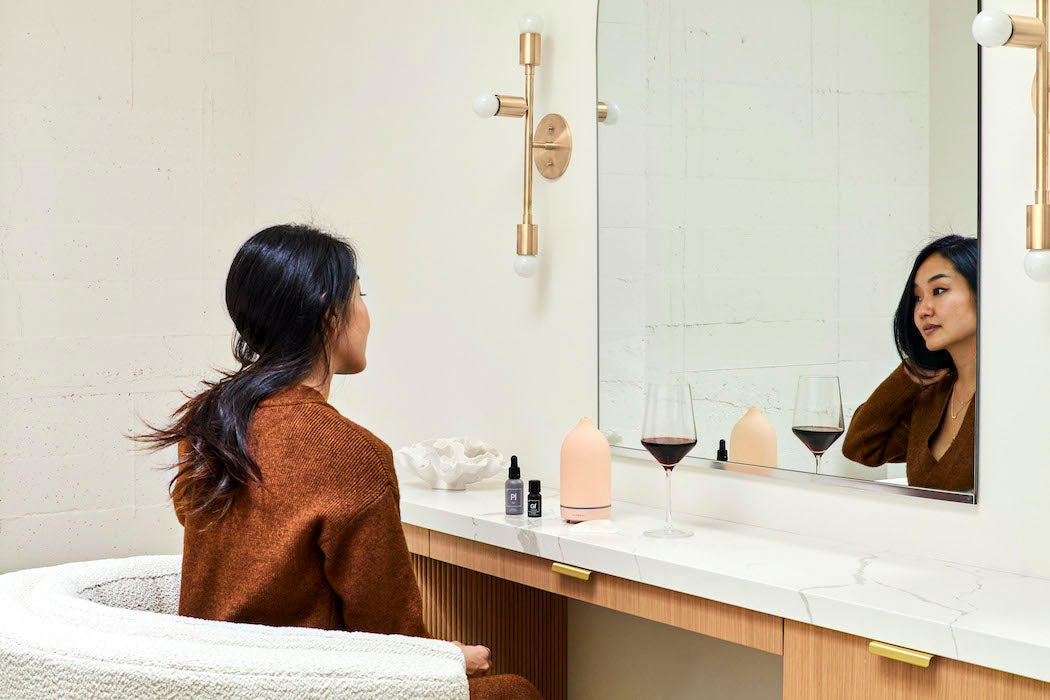 This diffuser cocktail smells light and airy, like a cool sea breeze.
Pacific is herbal and fortifying, while Spearmint (only available in our limited-edition Home Refresh Kit) is sweet, minty, and bright. Together they will invigorate any space; we think this aroma is particularly great for the bathroom.
DIFFUSER COCKTAIL: CRISP OCEAN AIR
5 drops Spearmint Essential Oil
15 drops Pacific Essential Oil Blend
Diffuse for a clean and fresh scent.