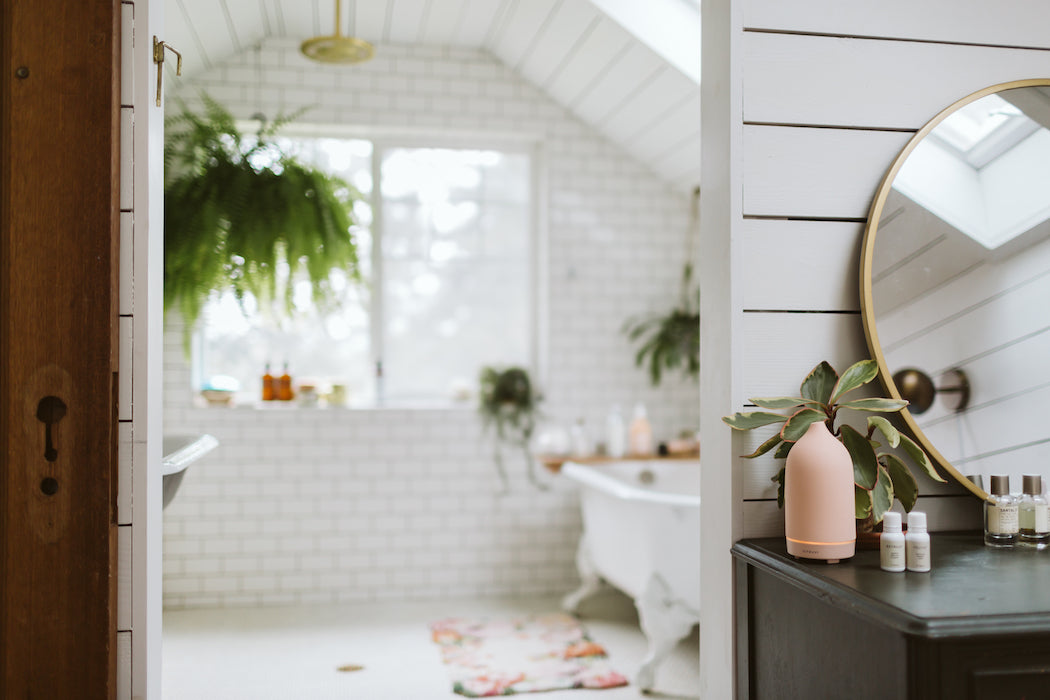 Give your AM an instant burst of energy with this simple shower steamer. It smells lively and fresh, like an herb garden in the summertime.
MORNING SHOWER STEAMER
1/2 cup baking soda
1 tablespoon water
15 drops Basil Essential Oil
15 drops Peppermint Essential Oil
Method
In a small bowl, form a paste with the ingredients.

Pack the mixture into an ice cube tray and let it dry on the counter overnight.

Pop a fizz into the bottom of your shower whenever you need a refreshing pick-me-up.