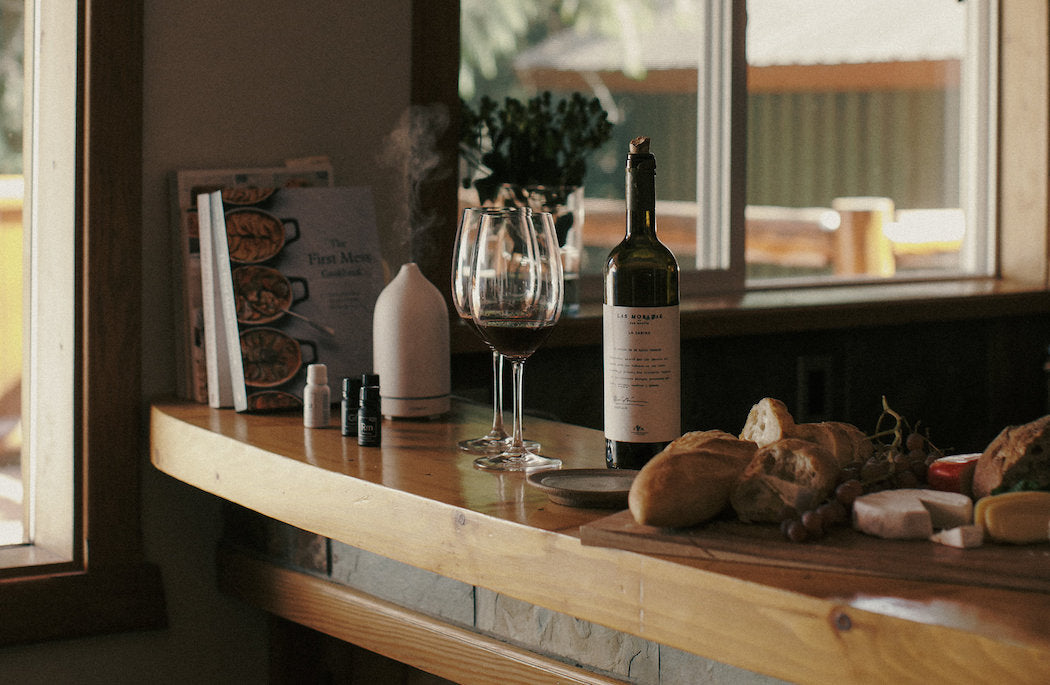 Is it a date? Is it a hang? Who's to say. So here's a casually sexy elixir for those confusing-yet-cuddly nights in front of the television (preferably with wine and good snacks).
DIFFUSER COCKTAIL: NETFLIX AND CHILL
7 drops Bergamot Essential Oil
2 drops Sweet Orange Essential Oil
2 drops Cedarwood Essential Oil
4 drops Geranium Essential Oil
Not sure what to watch? We recommend episodes of Nailed It! for big laughs or Extremely Wicked, Shockingly Evil and Vile for something more thought-provoking but still entertaining.