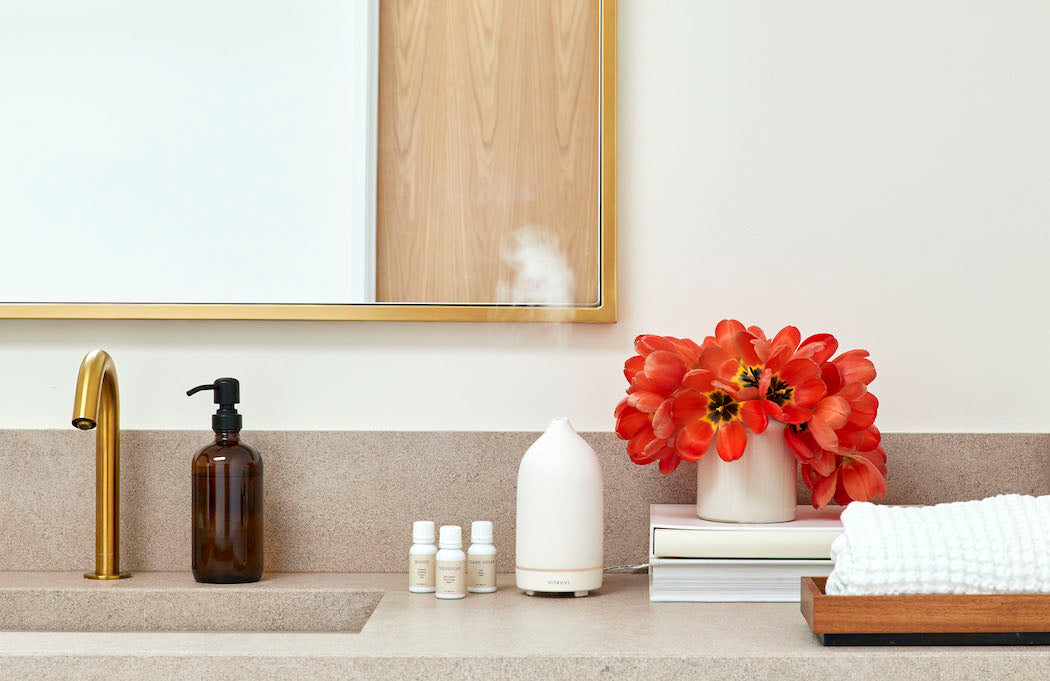 This multi-surface cleaner will make your kitchen sparkle and shine. It smells warm and citrusy, like fragrant summer wind.
Citronella and Ginger are available exclusively in our limited-edition Home Refresh Kit; when paired with Lemon Essential Oil, the result is fresh, sweet, and a little spicy.
DIY ANTIBACTERIAL KITCHEN COUNTER CLEANER
1/4 cup white vinegar
1/4 cup water
15 drops Citronella Essential Oil
10 drops Ginger Essential Oil
5 drops Lemon Essential Oil
Method
Mix the ingredients together in a spray bottle.

Shake before each use.

Spray your counters and wipe clean with a cloth.

Repeat as desired (it smells that good).