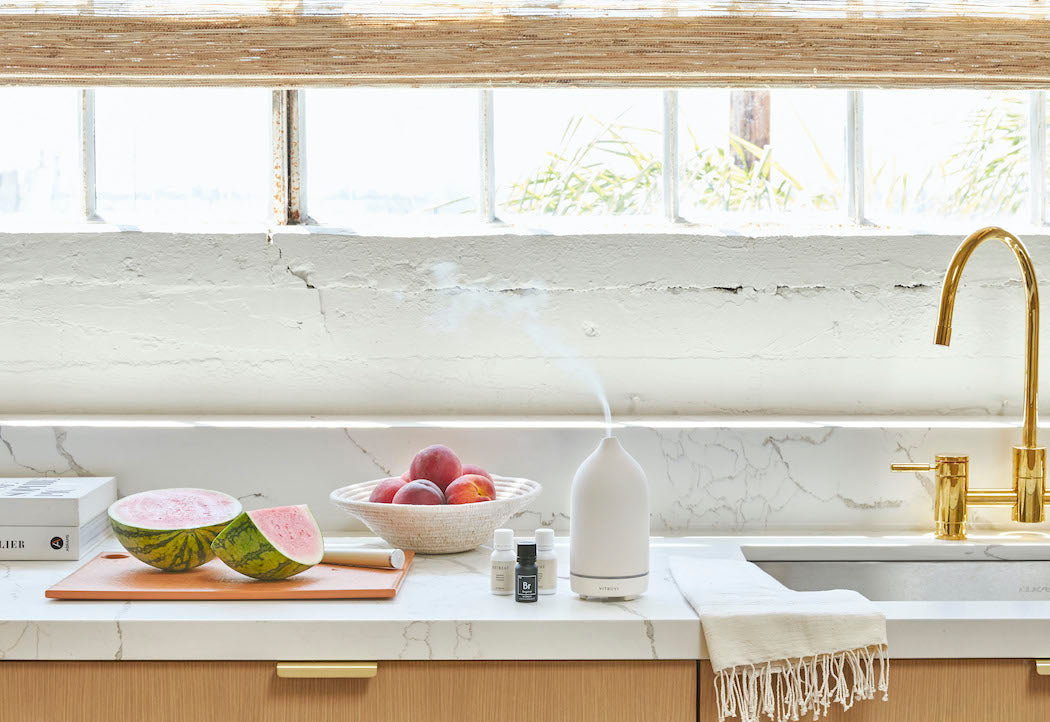 This aroma smells grassy and invigorating, with the added benefit of deterring pesky fruit flies.
Find Basil and Citronella essential oils exclusively in our Home Refresh Kit, which is only available for a limited time.
DIFFUSER COCKTAIL: FRUIT FLY REPELLENT
5 drops Basil Essential Oil
5 drops Citronella Essential Oil
5 drops Eucalyptus Essential Oil
It's perfect for the kitchen, to keep flies away from your counter produce.