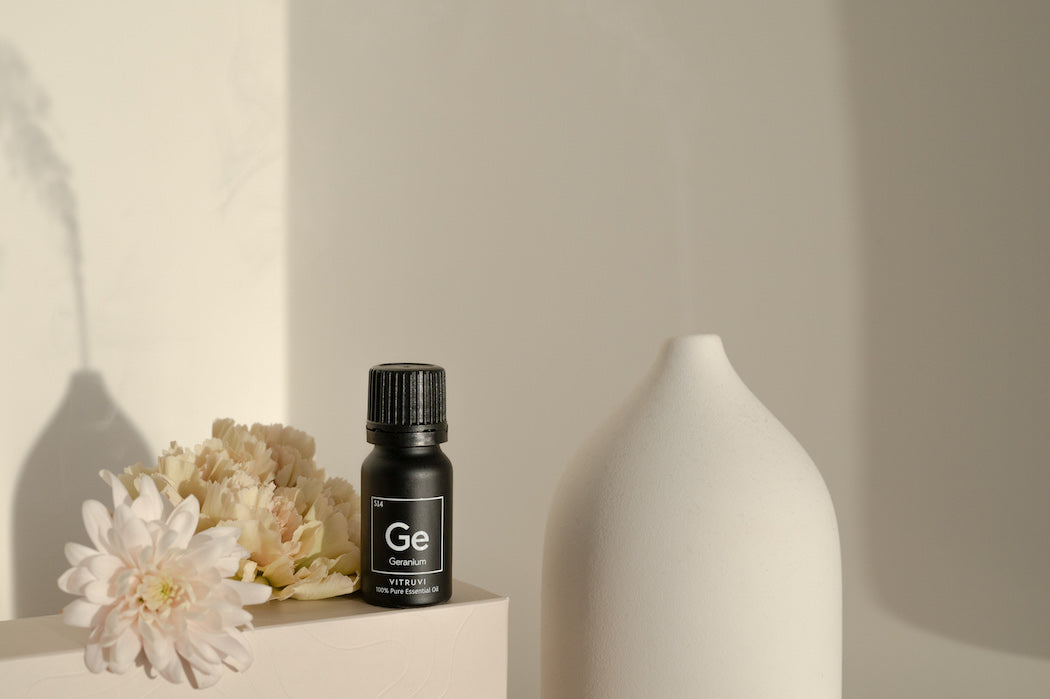 A lovely combination of floral and herbal, Geranium Essential Oil has a gorgeous, earthy, and luxurious aroma. It can sometimes be overlooked for other floral essential oils, but Geranium has a lot to give.
What is Geranium Oil?
Geranium Oil comes from the petals of the geranium flower. However, this isn't your typical floral oil. With slightly minty undertones, Geranium has a very versatile scent that appeals to many different people—even those who don't love an overpowering floral fragrance.
How to use Geranium Oil
Common in skincare, body care, and even personal fragrance products, Geranium is a welcome addition to your DIY arsenal.
Geranium Oil recipes
Geranium is wonderful for an at-home spa day or even in your household cleaning products. Here are some easy recipes.
Geranium Oil diffuser blends
You can diffuse Geranium by itself or mixed with other essential oils and blends. These recipes will get you started.
Geranium Oil benefits
Its balancing properties make it great for skincare, and its restorative qualities make it great for helping you chill out at the end of your day. Don't be surprised if diffusing this oil instantly puts you in a better mood.
Where to buy Geranium Oil
The vitruvi Geranium Essential Oil is 100 percent pure, meaning it's free from formaldehyde, mineral oil, synthetic fragrance, phthalates, and parabens.
Is Geranium Oil safe for cats and dogs?
If you're unsure how to use essential oils of any kind around your pet, it's best to check in with your vet. It's important to remember to diffuse oils in small amounts around your animal, and to turn off your diffuser when you're leaving him or her alone in the house. Geranium is known to be safe for cats and dogs, but it's always better to play it safe by consulting your veterinarian first. That way you can keep breathing easy.