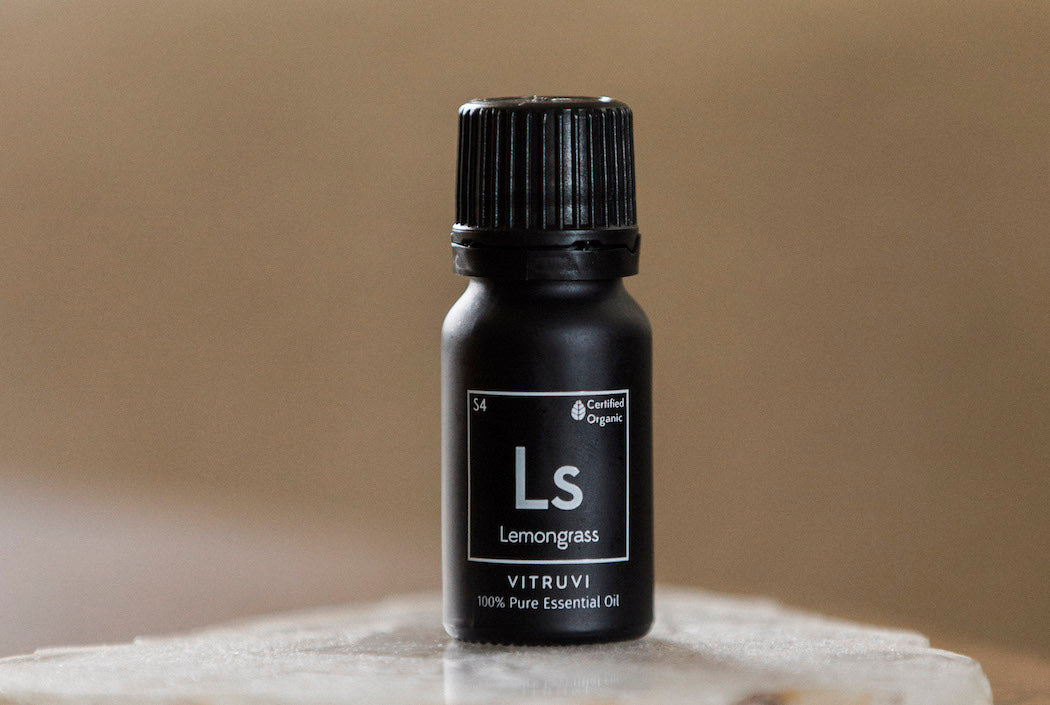 Lemongrass Essential Oil is an earthy, intense essential oil that is often used in rejuvenation treatments and in cleaning products. It's truly great for skincare, body care, and home care.
What is Lemongrass Oil?
Lemongrass Essential Oil is an herbal oil steam-distilled from lemongrass stalks. It has a sweet, almost candy-like aroma that you may recognize from face steams or foot soaks at your local spa.
How to use Lemongrass Oil
We love to use Lemongrass in our homemade beauty and body products. It pairs well with oils like Cedarwood, Spruce, and Eucalyptus.
Lemongrass Oil recipes
Enjoy Lemongrass in a myriad of ways for your different rituals. Here are some of our favorites.
Lemongrass Oil diffuser blends
Diffuse Lemongrass with other essential oils to take your home scenting experience to the next level. Here are some recipes to get you inspired.
Lemongrass Oil benefits
Lemongrass is antifungal and antibacterial, which is why it's great for all kinds of skin and body care. It can also help repel mosquitos, making it a great choice to diffuse in the summertime.
Where to buy Lemongrass Oil
The vitruvi Lemongrass Essential Oil is all-natural and 100 percent pure. That means it has no additives—no formaldehyde, no mineral oil, no phthalates, no sulfates, no parabens. It's clean and from the earth.
Is Lemongrass Oil safe for cats and dogs?
There is no straight-ahead answer for this, as every animal is different. Most essential oils are safe for your pets, but it's best to check with your veterinarian before introducing any new scents into your home. If you get the go-ahead to use Lemongrass around your pets, then you can rest assured that you're creating a safe environment for yourself and everyone around you.