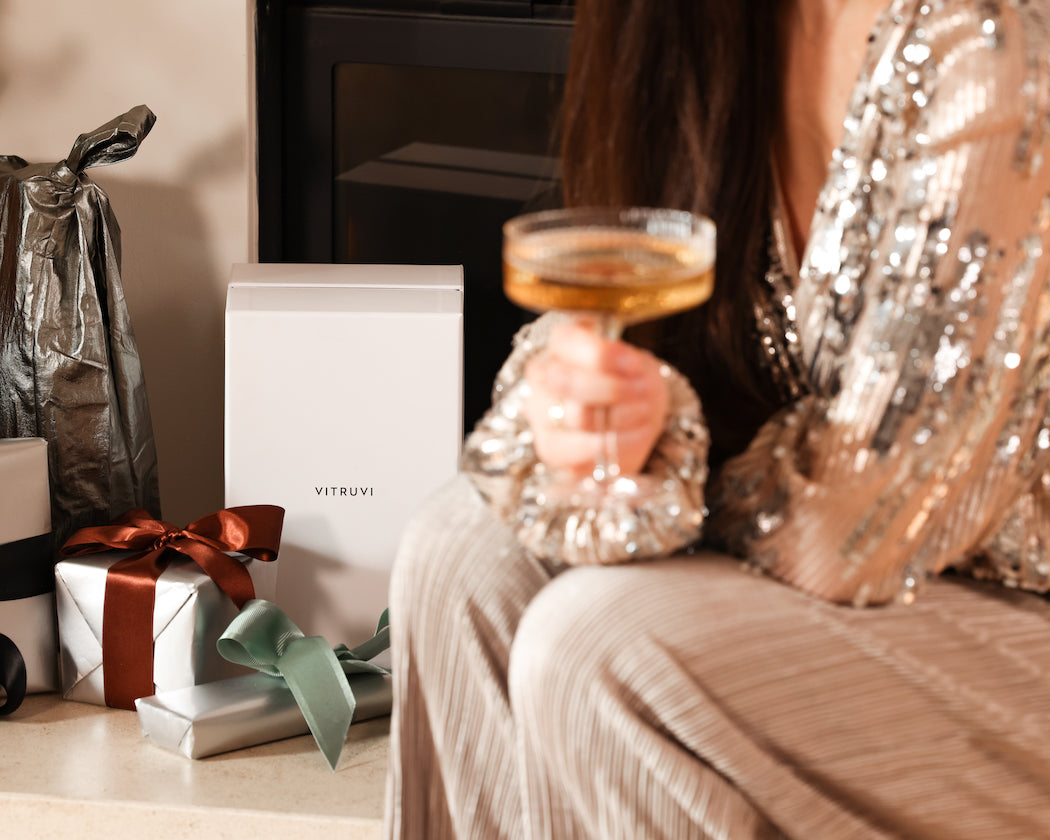 In every social circle, there's that one person who is obsessed with the holidays. By November 1, they're blasting Mariah Carey's All I Want For Christmas. They live and breathe tinsel, home-baked goods, twinkling lights, Christmas movies, and festive dinners. This person could even be you.
We've curated a list of items that every holiday-obsessed person should own. 
vitruvi Move Diffuser
The Move Diffuser is cordless so that they can move the festivities from one corner of the house to the other. It currently comes in three limited-edition holiday hues. We're suggesting Charm: a luxurious and creamy metallic pearl that is as charming—and as holiday-inspired—as it sounds. 
Caraway Bakeware Set
The holidays aren't complete without homemade goods. We're loving this ceramic-coated Bakeware Set from Caraway. The 11-piece collection features various different tray and pan shapes and sizes, including storage.
vitruvi Afterglow Blend
Our limited-edition Afterglow scent was literally made for the holiday season. Spicy, sweet, and inviting thanks to a mixture of Clove, Cassia, and Vanilla, it smells like coming from the cold into a house filled with home-baked goods. 
Fable Linen Set
They'll be all dressed up for holiday soirees, and now their dining table will be as well with this Linen Set from Fable. We're loving the beautiful oatmeal color. 
vitruvi Fireside Blend
There is no such thing as too many festive scents. Our Fireside Blend smells like mulled wine, tinsel, and big hugs. It's limited-edition—so just like the holidays, it won't be here for long.
Heath Ceramics Studio Mug 
'Tis the season to drink all the merry beverages. This beautiful handcrafted ceramic Studio Mug from Heath is giving us seasonal vibes in its limited-edition Cranberry hue.
The Citizenry Dasar Bronze Serving Set
Help them bring home the bronze with this handcrafted Dasar Bronze Serving Set from The Citizenry. The four-piece array includes a tray and different-sized bowls, perfect for marching in with all of their glittery decorations. We love this jewelry tone, as it reminds us of the opulence of the holidays while being subtle enough to work all year round.
Not done yet?
Here
are four other failsafe holiday shopping gift guides. You can thank us later.