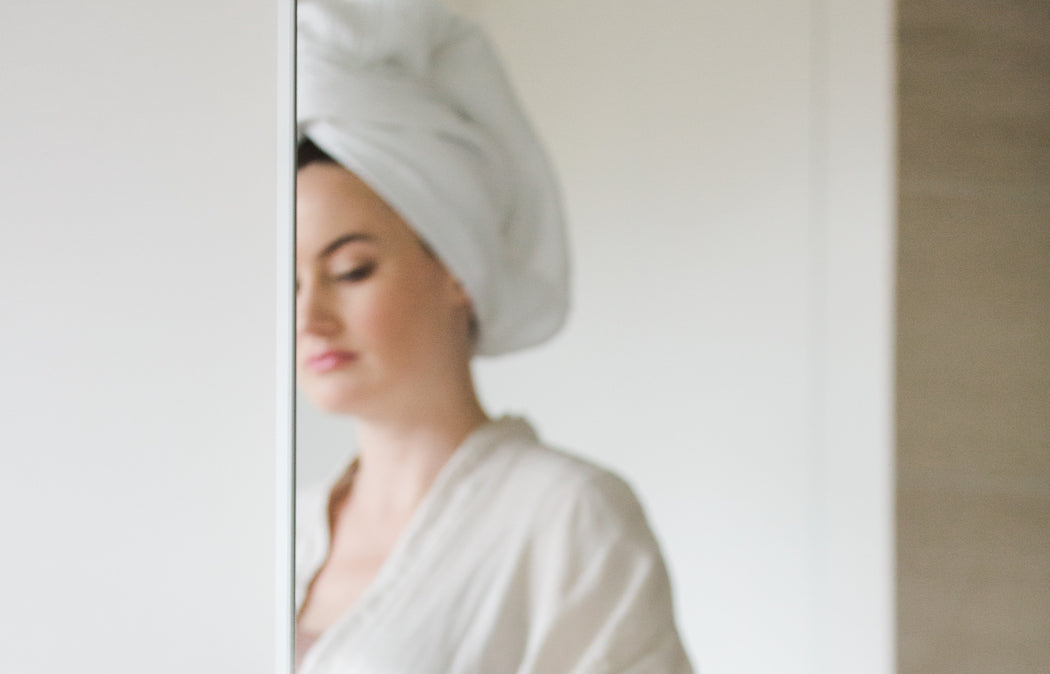 It's true—you can turn your regular bathroom into a luxurious spa. By adding beautiful items that delight the senses, your bathroom can feel like a soothing place for pampering. Here's how.
A diffuser
With a sculptural matte ceramic cover, the Stone Diffuser looks like a piece of art. But it's not just aesthetically pleasing—it's also purposeful, using essential oils to naturally scent your bathroom. We would pick a calming hue, like Eucalyptus, to make your space feel relaxing. Creating a spa-like experience starts with the color scheme, and this soft green exudes that perfect clean and replenishing look.
Scent
Scent instantly changes how a space feels and has the ability to transport you. Herbal, cleansing, and restorative Eucalyptus Essential Oil is reminiscent of days spent at the spa. So why not diffuse it in your bathroom to make it smell like you just had a massage? Pro tip: add 3 drops of Eucalyptus to your shower to turn it into a spa-like steam.
Or there are vitruvi's Natural Air Freshener Sprays, which are made with pure essential oils and offer an instant scent touch-up. Cold Plunge is an invigorating and bright mix of Grapefruit and Eucalyptus oils, which smells like crisp mornings and fresh citrus. Coming in a beautiful canister, it looks and smells like a high-end product you'd find in a hotel.
Towels
Even your towels should be a premium experience if you truly want to feel like you're getting some rest and relaxation. Tekla towels are made from a soft, organic cotton—like the ones you get at a five-star resort. We love them in Ivory, as this smooth off-white hue reminds us of the color scheme you'd find at a spa.
Less is more
Creating a spa-like experience has as much to do with what you add to your bathroom as it does with what you remove. Reducing visual clutter by Marie Kondo-ing your space or investing in storage will make your bathroom feel more tranquil.
Incorporating spa rituals will help transition your mindset in this space. It's not just your bathroom—it's your personal at-home spa.