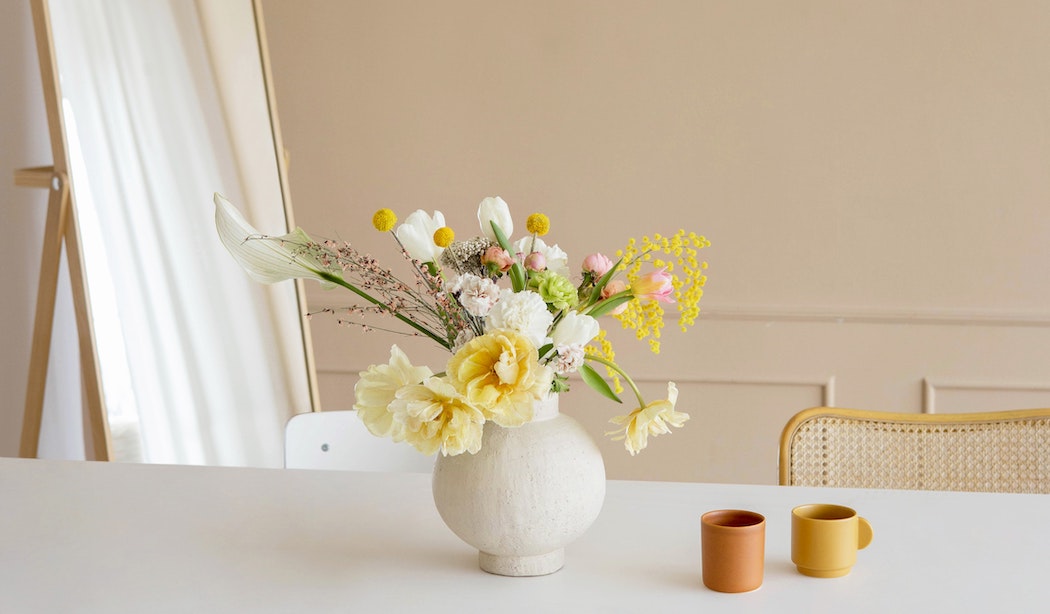 Just like a good floral arrangement, Vitruvi's blend Wild Posy is an artful mix of expansiveness and restraint. With top notes of Red Mandarin and Geranium and a bottom note of Patchouli, it's indulgent yet relaxed—think big pink skies, wildflowers, and spontaneous days that turn into nights.
In honor of this flower-forward scent, here are some of our favorite floral designers.
Offerings
Los Angeles-based Offerings is a floral design studio that fashions arrangements with sensuality and grace. Expect the unexpected, but in a good way—these designs truly honor the flowers.
La Bomba
In beautiful combinations of organized chaos, Vancouver-based florist La Bomba creates arrangements that are surprising, playful, and visually delicious.
The Wild Mother
Lush, robust, stunning arrangements are The Wild Mother's calling card. Based in Oklahoma City, this floral company plays with shape, color, and texture to create something deeply emotional.
Hana by Celsia
With excellent color blocking and plenty of whimsy, Vancouver's Hana by Celsia is a go-to for many vitruvi team members. Whether it's for a big event or a birthday present, these florals are consistently show-stopping.
Flowerbx
Luxury is the name of the game for Flowerbx, a London-based floral company with a remarkable range and incredible breadth of plant possibilities. Sometimes a bouquet of the most beautiful tulips you've ever seen is enough to take your breath away.
Bia Blooms
Whimsy is the first word that comes to mind when viewing the work of Los Angeles-based Bia Blooms. These lush, evocative, engulfing arrangements speak for themselves. Us = swooning.
Fox Fodder Farm
New York's Fox Fodder Farm creates laidback, seasonal, truly one-of-a-kind arrangements that involve a lot of height and texture. Incorporating branches and single colors in various shades, they immediately spark the imagination.
Florals? For spring? Dare we say: groundbreaking.