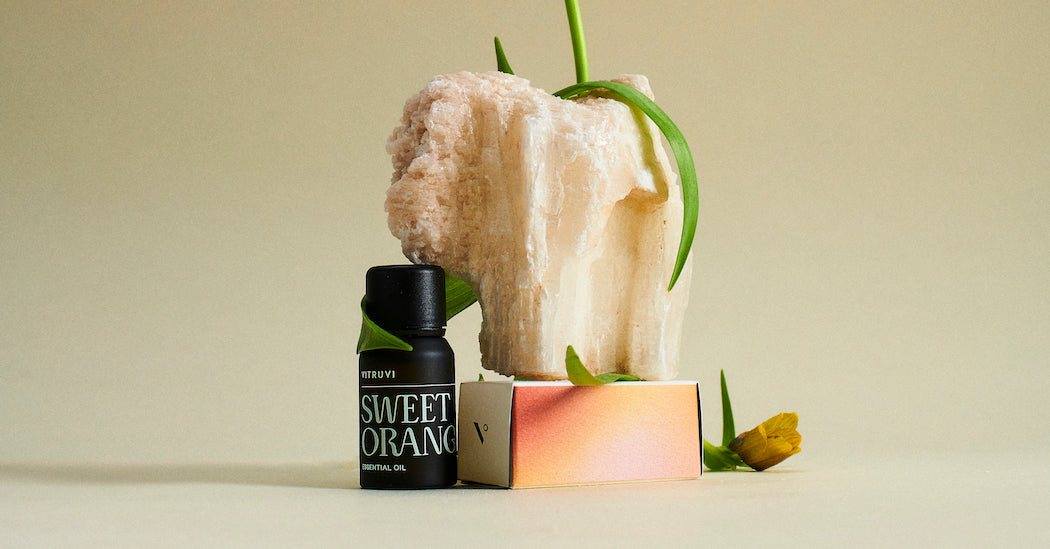 Sweet Orange Essential Oil is bright, zesty, citrusy, and fun. This easy favorite is a staple in household cleaning and even in skincare.
What is Sweet Orange Oil?
Sweet Orange Oil is cold-pressed from the rinds of orange fruits. It smells like fresh-squeezed juice or a bright, tangy cocktail.
How to use Sweet Orange Oil
Sweet Orange Oil is great in homemade cleaning products and in skin and body care recipes, too. It's also wonderful in a diffuser either by itself or mixed with other essential oils.
Sweet Orange Oil recipes
Put Sweet Orange in your body and beauty rituals for a gorgeous scent and all-natural antioxidant benefits.
Sweet Orange Oil diffuser blends
Sweet Orange blends beautifully with oils such as Rosemary, Eucalyptus, and Peppermint. Here are a few diffuser blends to get you started.
Sweet Orange Oil benefits
Bursting with Vitamin C, Sweet Orange is a great addition to your skincare routine. It's also uplifting, meaning it's a great aroma to raise your spirits and to start your day with.
Where to buy Sweet Orange Oil
The vitruvi Sweet Orange Essential Oil is organic, 100 percent pure, and all-natural. It's completely safe to breathe in on a daily basis and to weave into your regular rituals.
Is Sweet Orange Oil safe for cats and dogs?
If you're thinking about adding Sweet Orange to your diffuser rotation, we suggest speaking to your veterinarian first. Your pet's health professional will know how to best advise you before you introduce any new scents to your space. That way you can create your safest and healthiest home—for everyone.