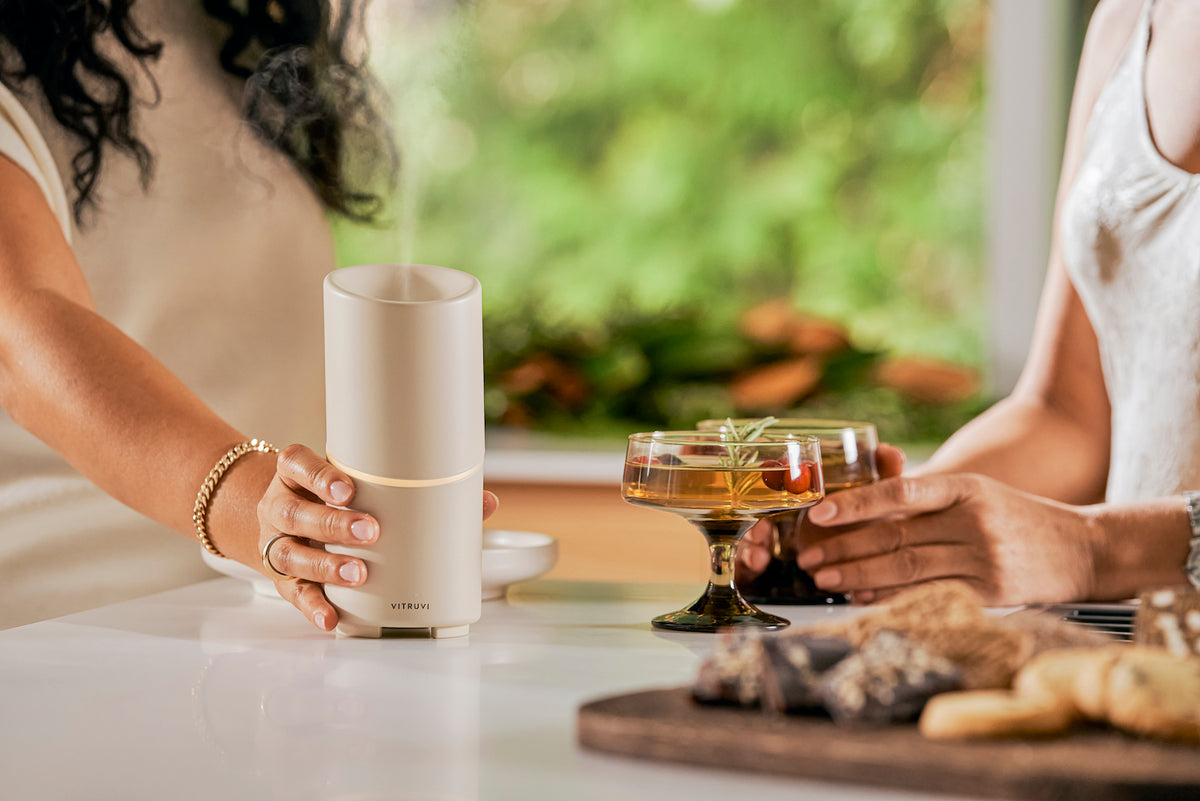 Attention, homebodies: you don't need to go out this New Year's Eve. We have the perfect new year's plan, and it takes place in your space. Because why go big when you can go home?
Drinks 
First thing's first: you need something to cheers with at the end of one year and the start of a new one. New Year's Eve and Champagne go hand-in-hand, so why not throw some fresh berries into your coupe to make things extra festive? And if you want to get even fancier this year, opt for a French 75. This classic cocktail will transport you to a countdown party in Paris; citrusy and bubbly, it only requires a few ingredients and is surprisingly easy to make.
Entertainment
Self-reflection, but make it fun. The We're Not Really Strangers Card Game is all about empowering meaningful connections. Featuring cards with thoughtful, intimate questions, you'll be prompted to go deeper—in your relationship with yourself and with your loved ones.
Food
When in doubt, arrange little snacks on a pretty wooden board and call it a night. Charcuterie boards are always a hit, and the best part is that they can be as simple or complex as you like. If you're feeling decadent, turn to this charcuterie board recipe with whipped ricotta. And this handcrafted wooden board will lend a rather aesthetic hand. For dessert, throw some cookies on the same board and watch as your guests oooh and aaah.
Music
Start with something chill to set the tone, like Rhye or James Blake. As the night kicks into high gear and the countdown draws closer, transition to Chvrches or FKA Twigs.
Scent
Last but definitely not least, use an aroma to really set the mood. Consider vitruvi x Mejuri's Séjour Blend: with notes of Bergamot and Geranium and bottom notes of Vetiver, Vanilla, and Frankincense, it's the perfect cozy yet indulgent aroma. Diffuse it in the Move Diffuser, which is cordless to make it easy to scent whatever room you're celebrating in.
[product-card handle="sejour-essential-oil-blend"]
How you start the year sets the stage for how the rest of the it will go. So you might as well spend it feeling great in your space.