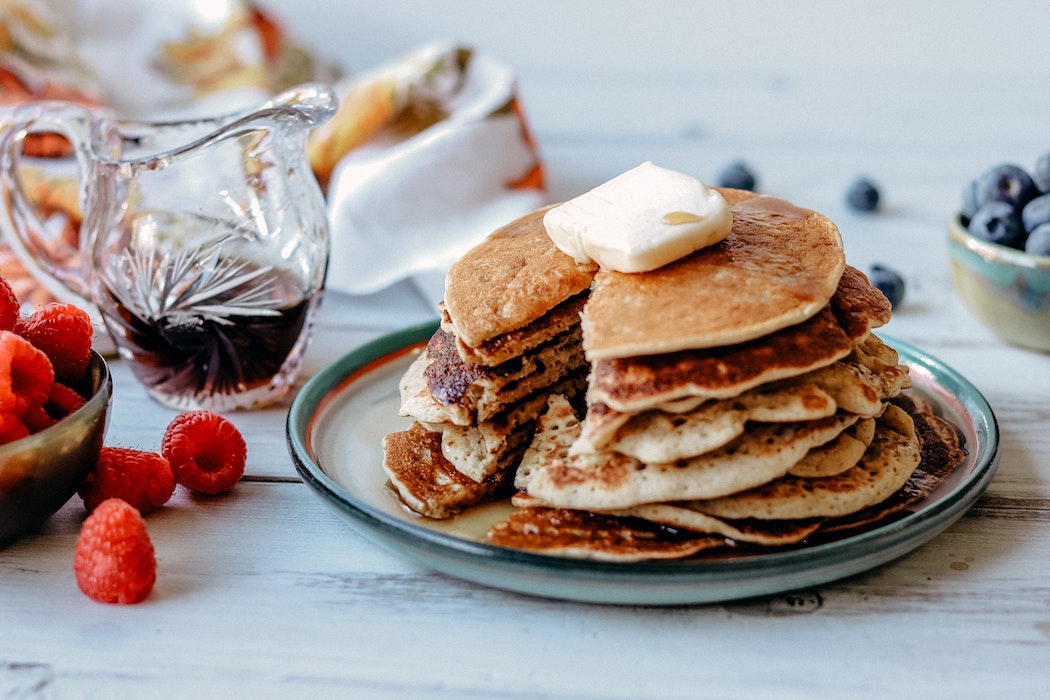 Put on the coffee and make these tasty guilt-free pancakes from Plant Based Steezy—perfect for slow weekend mornings. They are gluten-free and vegan, but they pack seriously comforting flavour.
Ingredients
1 cup gluten-free all-purpose baking flour

2 tablespoons organic sugar

1 tablespoon baking powder

½ teaspoon salt

1 cup non-dairy milk

1 tablespoon apple cider vinegar

1 teaspoon vanilla

Toppings (optional): vegan butter, maple syrup, fresh berries


Method
In a medium bowl, add the flour, sugar, baking powder, and salt. Whisk together.

In a separate bowl, add the milk (we used oat), apple cider vinegar, and vanilla. Stir.

Pour the wet ingredients into the dry ingredients and whisk together.

Let the mixture relax for about five minutes.

Heat up a non-stick frying pan on medium heat, and drop a big spoonful of this gorgeous, bubbly batter right in the middle.

Flip it and repeat until all the batter is gone. We got nine little pancakes from this recipe.

Top with berries, vegan butter, and maple syrup. Dig in.