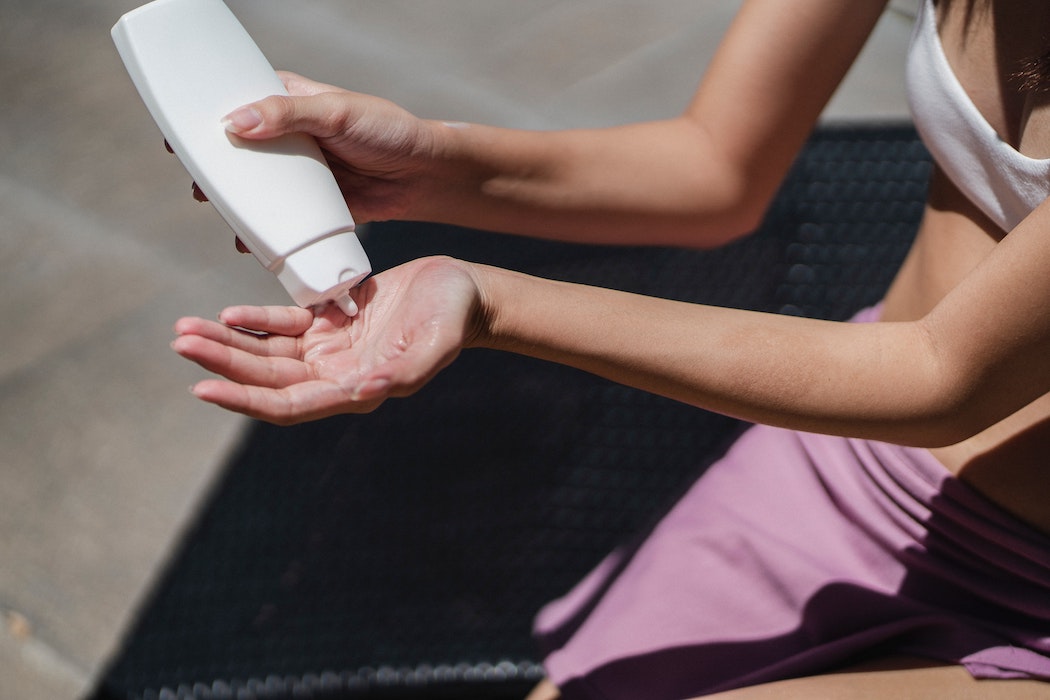 Over the past year, many of us have spent the majority of our time indoors: working from home, attending Zoom happy hours, working out in our living rooms, and doing it all again the next day.
We have likely simplified our skincare and makeup routines as a result, but one thing that should never leave our arsenal is sunscreen. Imperative for healthy, protected, glowing skin, SPF is always in style.
The sunscreen market is a big one, and it can be challenging to find the right product for your face. So we've put together a list of our favorites that are tried, tested, and true.
Best overall SPF: Dr. Loretta Urban Antioxidant Sunscreen
Get yourself some SPF that can do it all. This advanced sunscreen protects your face from external factors, including pollution, light, climate, and irritants. It's incredibly lightweight, blends in seamlessly, and has a soft citrus smell that is super refreshing. It's also the perfect SPF to mix in with your primer, glowy base, or foundation, so you can feel good about looking good.
Best glowy SPF: Supergoop! Glowscreen
If you're going for the glazed donut look, this sunscreen is for you. It's one of the newest debuts in Supergoop!'s line of face SPF options, and it melts into your skin upon application. There is a lot of glitter fear-mongering in the beauty world, but not to fret: this product is the furthest thing from sparkly. Rather, it is uniquely pearlescent with a glowy sheen that makes your face radiate, whether you're in the sun or not.
Best matte SPF: Black Girl Sunscreen Make It Matte
This gel-like SPF is perfect for anyone with combination or oily skin. It feels like a serum and doesn't leave a white cast upon application, making it perfect for wearing alone or as a base layer for your makeup. If you're worried about having a matte formula dry out your skin, fear not: this product is infused with natural ingredients such as shea butter and coconut oil, so it will keep you matte while hydrating your dermis. Perhaps Miley Cyrus said it best with the name of her early-2000s tour: it's the Best of Both Worlds.
Best stick SPF: Shiseido Clear Stick UV Protector WetForce
Sunscreen needs to be reapplied throughout the day, and what's easier for that than a stick? This clear SPF is a no-fuss, no-mess way to re-up your sun protection, whether you're at home or out and about. It comes in a small, compact tube, which means you can throw it in your purse and head out for the day. Sanitizer, check. Mask, check. SPF, check.
Best setting spray with SPF: Coola Makeup Setting Spray
You've put on a full face of makeup—primer, foundation, blush, bronzer. The works. And then, it dawns on you: you've forgotten to apply your sunblock. This SPF setting spray is here to fix that. It's infused with cucumber and aloe vera extracts to keep you looking refreshed and matte, all while giving you the sun protection you need. Still, don't make last-minute SPF application into a habit. It's best to integrate sunscreen as a final step in your daytime skincare routine, so this setting spray is best used intermittently throughout the day to refresh and protect your skin.
Dynamic singer-songwriter Sheryl Crow famously sang about soaking up the sun. We just hope she remembered to apply her SPF first.