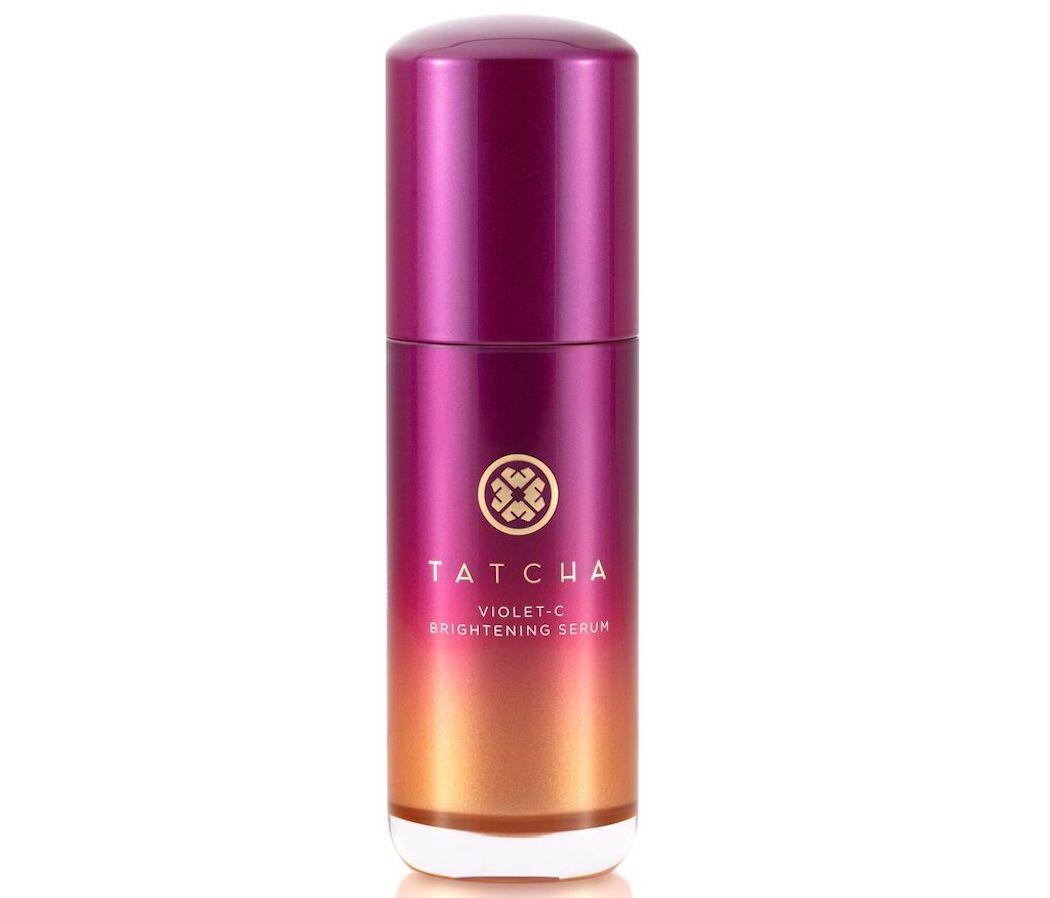 The humble glass of orange juice: a beloved component of a balanced breakfast, championed each morning as our tangy daily dose of Vitamin C.
And while a citrus punch is always refreshing in the morning, Vitamin C's effectiveness as a powerful and protective antioxidant goes far beyond the breakfast table—when it comes to healthy and glowing skin, this hero ingredient is a powerful ally.
From helping fight fine lines by stimulating collagen production, to helping fade hyperpigmentation, to giving a natural glow, to protecting the skin from damaging environmental stressors that cause dullness, Vitamin C's potent powers are undeniable—especially in serum form. That's because serums tend to have higher concentrations of actives than cleansers or moisturizers, so a serum will absorb deeper and quicker into the dermis, where the fibroblasts produce collagen and elastin resides. To keep Vitamin C performing at its best, it's important to look for a serum that comes in single-use or airtight and opaque packaging. The reason? Vitamin C is unstable, meaning that it can degrade if it's exposed to light or air.
Just like that glass of orange juice, Vitamin C serums shine brightest in the morning. Because it helps protect skin from pollution, ultraviolet light, and free radicals, this juicy essential is best applied to clean, dry skin during your morning skincare routine. Wait a minute for it to sink in, and then apply moisturizer, sunscreen, and makeup as fancied. Here are five of our favorites.
For best all-around results: SkinCeuticals C E Ferulic
You've probably heard that this serum smells like hot dog water—and it really does, which is why it's in a league of its own. Long known as the gold standard on the Vitamin C market and beloved for fine-line-fighting powers, this formula is comprised of a trifecta of powerful actives: L-ascorbic acid (the most common and stable form of Vitamin C), Vitamin E, and ferulic acid, which lifts dark spots like magic. Once absorbed, it remains effective for a minimum of 72 hours. For those with oily skin, the brand's newest launch is Silymarin C F, a Vitamin C serum that is oil-free.
For sensitive skin: Drunk Elephant C-Firma Day Serum
Although Vitamin C is the star of the show in this cult-favorite complexion corrector, it's packed with other spotlight-grabbing ingredients, too. Pumpkin and pomegranate enzymes help with cellular turnover and gently exfoliate the skin, while ferulic acid protects against environmental stressors. Despite the metallic scent and sticky texture, C-Firma is lightweight and a great choice for sensitive skin.
For combating hyperpigmentation: BeautyStat Universal C Skin Refiner
Not exactly a serum, but not quite a moisturizer, either, this innovative fragrance-free formula feels like a lightweight gel-cream and is packed with 20 percent pure Vitamin C: the highest concentration allowed in a skincare formula. Created by a longtime cosmetic chemist, this skin refiner puts in the work to minimize fine lines, lighten dark spots, and increase tone by pairing Vitamin C with green tea, squalane, and tartaric acid. So, how good is it? When this product first hit the market in 2019, it sold out in less than 24 hours.
For smoothing and exfoliating: Ole Henriksen Banana Bright Vitamin C Serum
While there are some serious anti-aging powers packed into this lightweight serum, it's the team of acids that really deliver a smooth canvas: polyhydroxy acids work to gently exfoliate the skin, while hyaluronic acid offers a boost of hydration. This vegan formula softens the skin while reducing the look of dark spots and creating a natural glow.
For evening tone and texture: Tatcha Violet-C Brightening Serum
Pairing two types of Vitamin C with 10 percent mild fruit AHAs and an antioxidant-rich ingredient called Japanese beautyberry (a very cute name, indeed), this serum is noticeably different from others in its class upon first pump: while most Vitamin C serums are slightly orange in color and have a, well, unique smell, this silky-smooth formula is completely clear, fragrance-free, and sinks into the skin with zero residue. For those tricky post-acne scars, Japanese angelica root—prized for centuries in herbal medicine for its recovery benefits—helps to reduce the look of discoloration.
Now go on and get that glow.