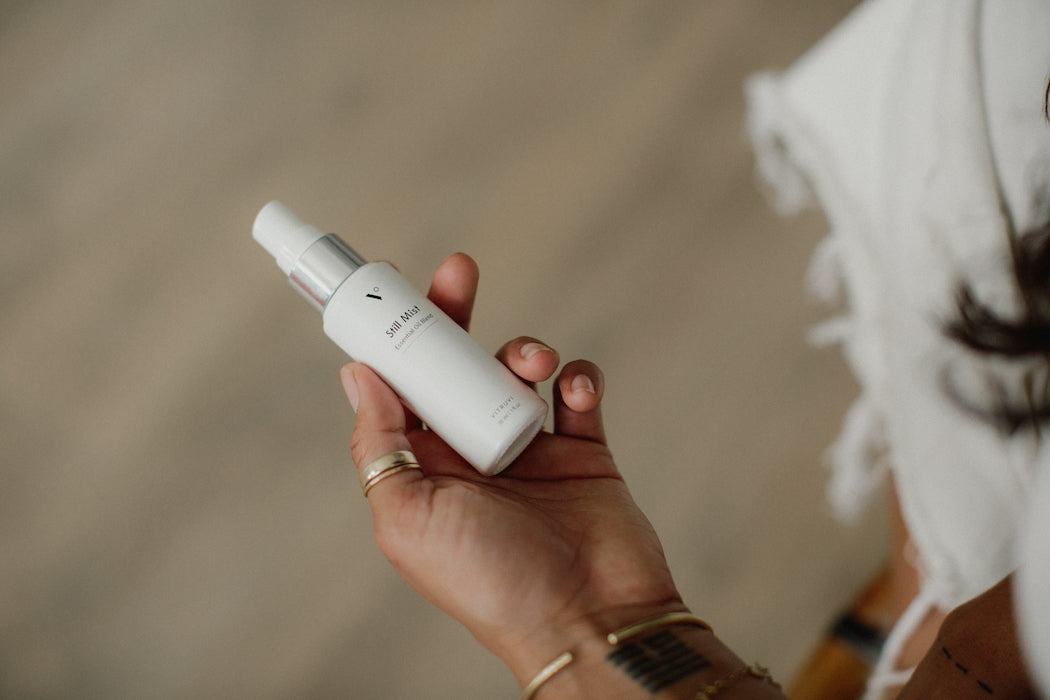 Still Mist is our ode to modern meditation. It was designed to help establish a contemplative practice through the use of scent association, which is the technique of pairing a specific habit or ritual with a specific aroma.
Regardless of how or why you use the Still blend, it provides a mini escape when the craziness of the day gets to you. It really does smell and feel like a meditative spa in a bottle.
How it came to be
We made Still with our very first collection of vitruvi products, and the blend itself was completely an accident. We started with the intention of creating a product to help people calm down, and became inspired by ayurvedic medicine. So we blended seven essential oils that are associated with each of the seven chakras—and what resulted was an incredibly dynamic and well-rounded aroma that is both grounding and uplifting. It acts as a beautiful reminder to find some stillness for yourself throughout the day.
Ingredients
Still is made with a unique blend of essential oils including Vetiver, Clary Sage, Geranium, Rose, Mandarin, and Frankincense.

How to use it
Close your eyes and spray the mist three or four times, about six inches away from your face and neck.

Allow the soft mist to sink into the skin and emanate into the surrounding air.

Breathe deeply.

Mist your face and body before meditation, yoga practice, or throughout your day as a reminder to take a moment for you.