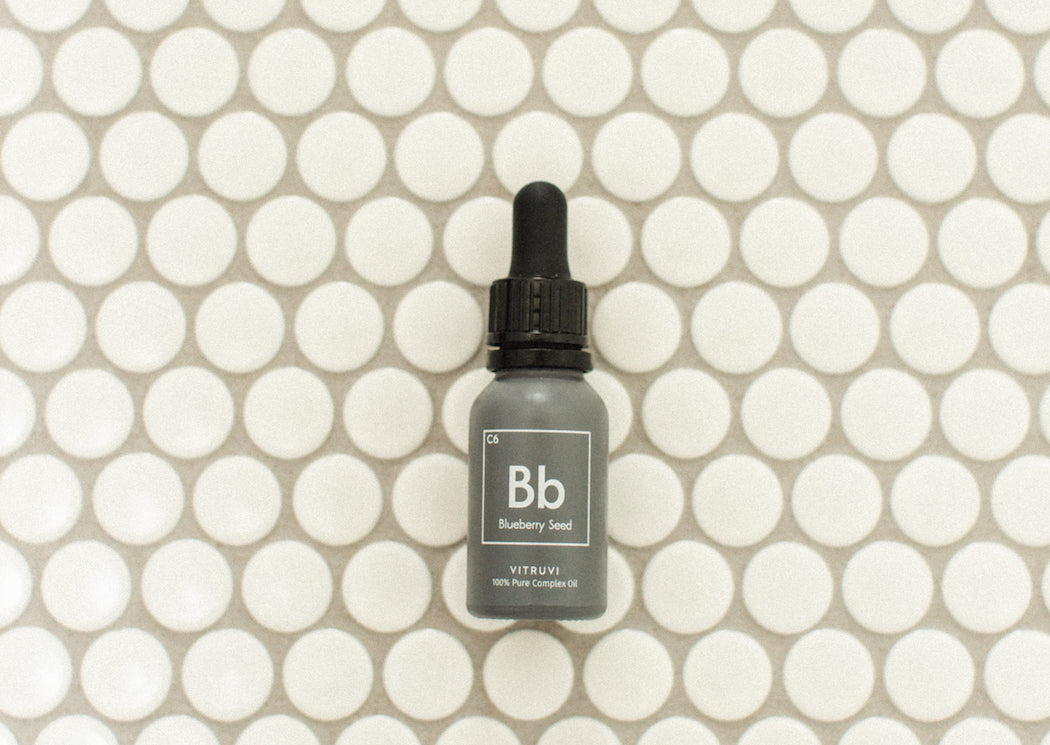 Treat the man in your life (dad, husband, brother, coworker—you get the idea) to this restorative face oil. It smells earthy and relaxing, and packs a nice antioxidant punch.
RESTORATIVE FACE OIL FOR MEN
BASE OlL
10 droppers Jojoba Oil
COMPLEX OlL
5 droppers Blueberry Seed Oil
ESSENTIAL OIL
10 drops Frankincense Essential Oil
Method
Mix all of the ingredients together in a dropper bottle.
Application
Each evening, as the last step in his skincare routine, he can apply two drops to his palms and massage them into his face. Trust us—he'll start to love the ritual of it.