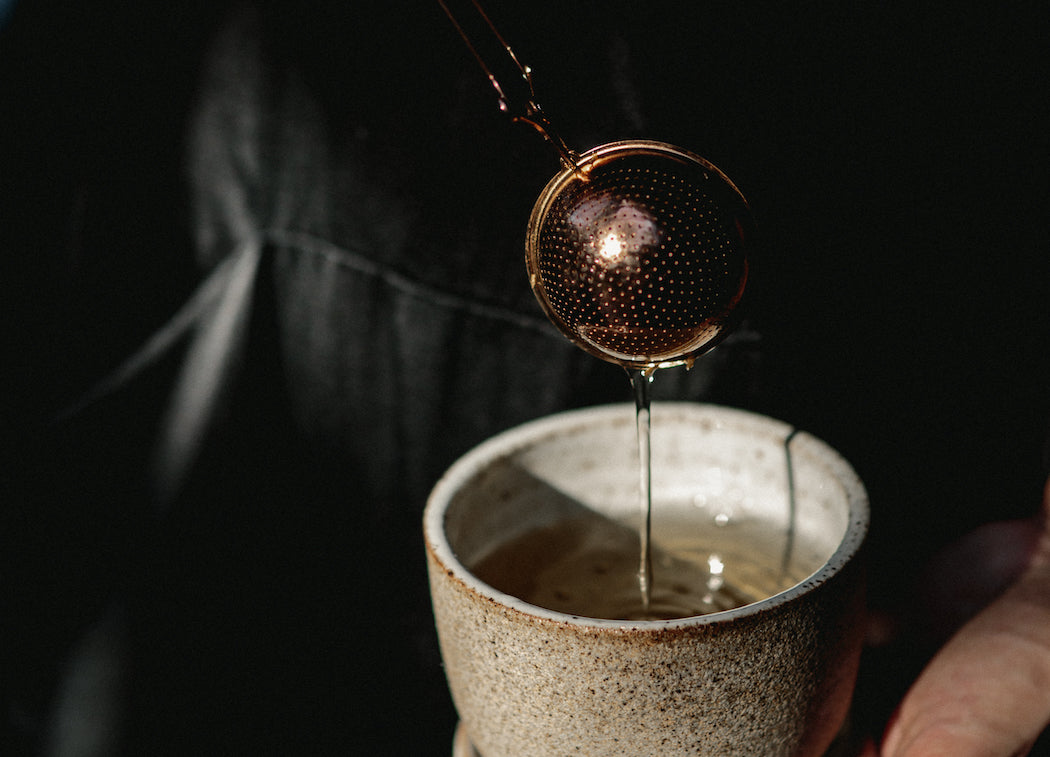 The following recipe is excerpted from "Essential Well Being" by Sara Panton and reprinted with permission from the publisher.
A peppermint tea toner is something I reach for when I'm travelling because it can help decrease redness in the skin, and peppermint tea is easy to find in most hotel rooms. This toner is great to use in the afternoon after a flight or a long commute, or after you've spent a little too much time in the sun. Peppermint is great for decreasing redness and swelling—I've also been known to use this toner after a good cry to help decrease the resulting redness and puffiness.
HERBAL TEA FACE TONER
1-ounce mist bottle
2 organic cotton face pads
1 cup boiling filtered water
1 teaspoon loose leaf organic peppermint tea or 1 organic peppermint tea bag
7 drops Lemongrass Essential Oil
7 drops Grapefruit Essential Oil

Method
Add the boiling water and loose leaf tea or tea bag to a cup and let steep for 10 minutes. Strain the tea leaves or remove the tea bag and set aside 2 tablespoons of steeped peppermint tea to cool completely. It's important to let the tea cool fully because if you add essential oils to warm water, the volatile oils will evaporate and you won't get their full benefits. You can drink the leftover tea hot or cold as an afternoon refreshment.

Pour the reserved cold peppermint tea into the mist bottle and add the essential oils.

Shake well before each use.


Application
Mist the peppermint tea face toner onto 2 cotton face pads.

Using a cotton face pad in each hand, wipe from the centre of the face outward and downward.

Take 3 deep breaths.

Finish with your favourite face oil to complete your afternoon refresh beauty routine.


Storage
Keep in a cool, dark place for up to 2 weeks. I like to store my toner in the fridge so that it feels extra refreshing on the skin.
---
Video credits
Creative direction: Alex Falconer
Design: Jenna Vaandering
Editing: Amy Flak and Harrison Gill