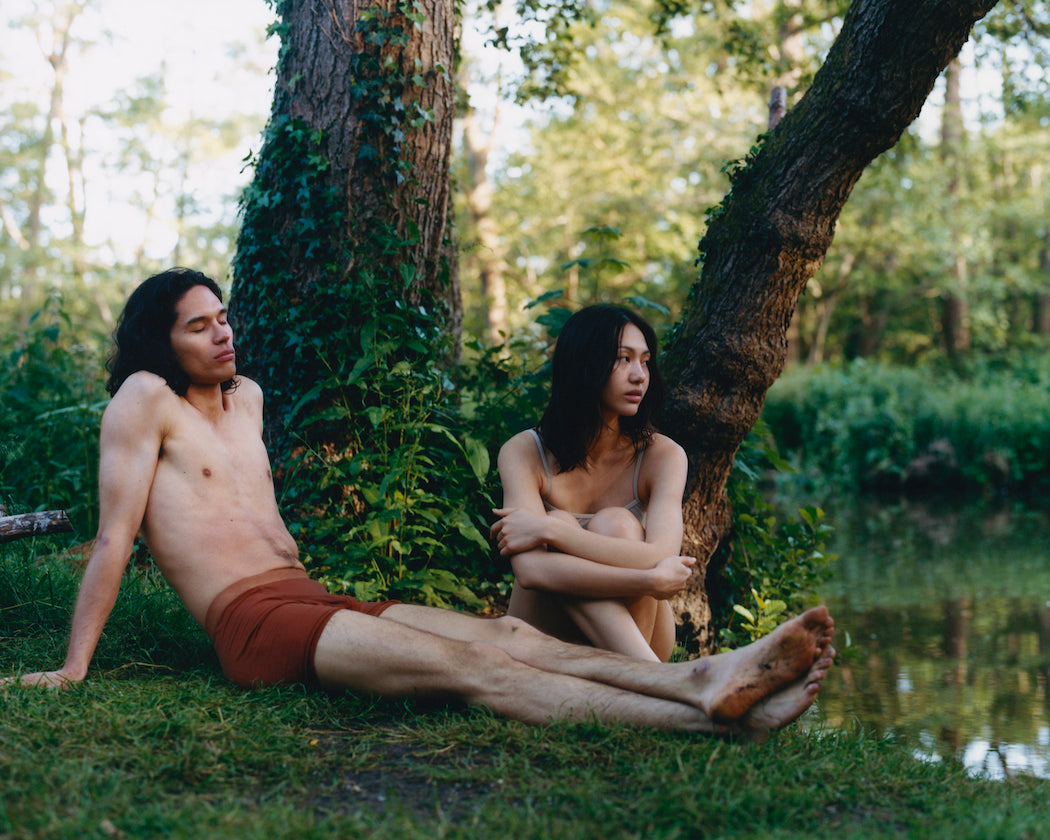 They say the nose knows. For Gabar cofounders Phway Su Aye and Susan Was Hnin, creating a personal fragrance brand was a way to lead the nose through a journey of Southeast Asia's beauty and diversity—while also referencing unique and distinct locations within their home country of Myanmar.
Founded in 2020 and headquartered in London, Gabar sheds the idea of "masculine" and "feminine" fragrance, instead focusing on what it means to express yourself through personal scent. "Perfume seemed to really fit the bill of exactly what we wanted to do, which was translating the idea of mindfulness and conscious living," recalls Aye, "and using scents to elevate and to change the state of mind—with the larger intention of spreading the story of Myanmar and sharing our heritage with the world."
With three signature aromas, Gabar invites you to immerse your senses in the natural beauty and elegant simplicity of Myanmar. "The [idea was to] bring specific notes in from our childhood and our background to really paint a picture of this beautiful country," explains Aye. "The three different fragrances map to specific locations, which also tie to three different states of mind relating to being present in your own skin and body: to float, to be grounded, and to be in flow." Float is a wet floral blend that transports you to the lakes of Inle and is reminiscent of the sensation of drifting in water; Ground roots you in the ancient capital of Bagan, with a more earthy profile to invoke an integrated sensation of warmth; and Swim takes inspiration from the rainforest region of Myanmar and is highly active, with fresh green notes designed to uplift.
While marketing personal fragrances has traditionally been about outer perception and attracting others, Aye and Hnin are focused on the inner experience of wearing scent for yourself—regardless of gender identity. Being a pandemic-born brand aided them in reiterating the need to look inward, and to promote the idea of personal fragrance as something for self-development and mindfulness. "We came in at a time when people were in that state of mind of looking at their routines," says Aye, "and were able to resonate much more deeply after months of reflection, self-growth, and development."
Both Aye and Hnin recognize that the perfume industry is a boy's club; the majority of the well-known luxury fragrance companies taking up retail space today are owned by European men. Gabar aims to overturn the fragrance market not only by being a women-led brand, but also by actively employing people in the communities they source ingredients from; historically, fragrances were bought from Africa and Asia and sold to Europe with little context or connection to their origins. "It's important to us that we reflect on these old hierarchical structures at play," says Aye. "It's always been that kind of paradigm rooted in colonialism."
At its core, perfumery is about bottling the essence of specific places and plants, so being an Asian brand reclaiming market space and celebrating Myanmar is integral to the Gabar ethos. "We lean into our heritage, and for us that means being bold about who we are and where we come from," says Hnin. "For our launch campaign, most of our team was Asian and female-identifying, which really meant a lot to us."
From Gabar's inception, giving back to Myanmar has been a focal point. A portion of every sale is donated to Prospect Burma, an organization that works to rebuild Myanmar and support its youth to earn higher education. "We're interested in the impact we could have long term, which is why we focus on education and the youth," Hnin explains. "One of the main objectives we have is to nurture this next vanguard: the next generation of creatives and change-makers." Showcasing the beauty and diversity that is Myanmar and its people, Gabar is an act of resilience, of reclamation, and of connection.