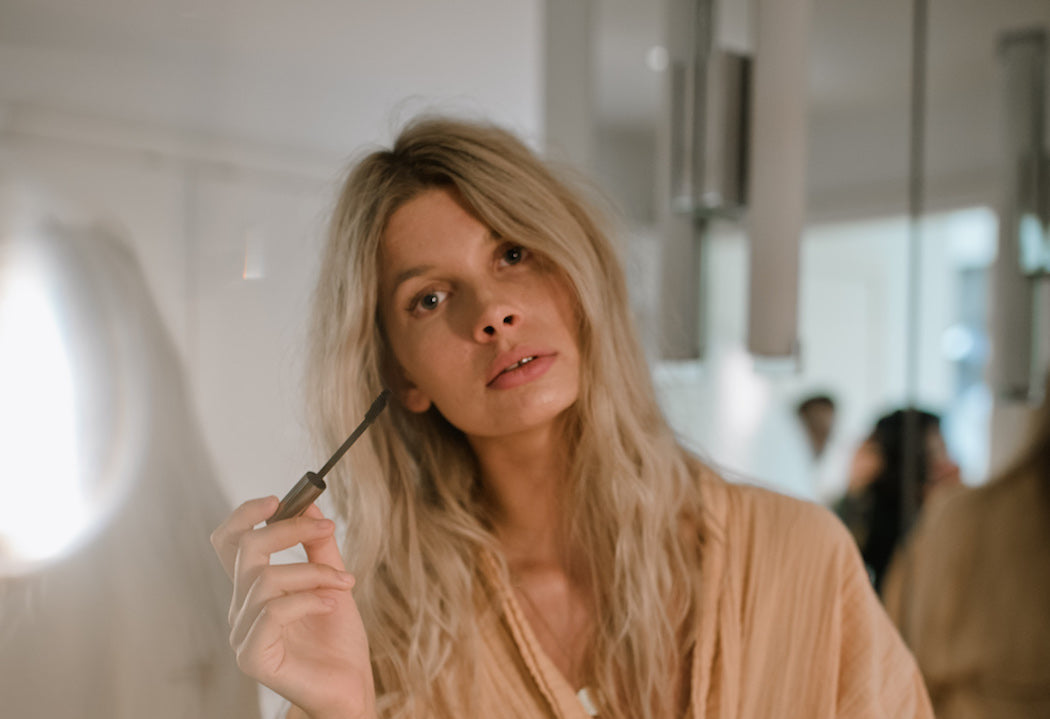 As it is one of our most popular essential oils, there's a good chance you have a bottle of our organic Lavender in your home. Maybe you love diffusing it before bed or adding a few drops to a warm bath at night. However you weave Lavender into your day, there is no denying how incredibly versatile it is. One little bottle, so many possibilities.
So here's another one for you—lavender in your mascara. The oil has natural antibacterial properties; combine it with mascara and you've got a product that stays fresh for a couple extra weeks (unless it's really dry—then it's just done). Plus, the soothing floral scent can be a wonderful addition to your morning makeup routine.
Just add three drops to your mascara tube—it doesn't get any simpler than that.