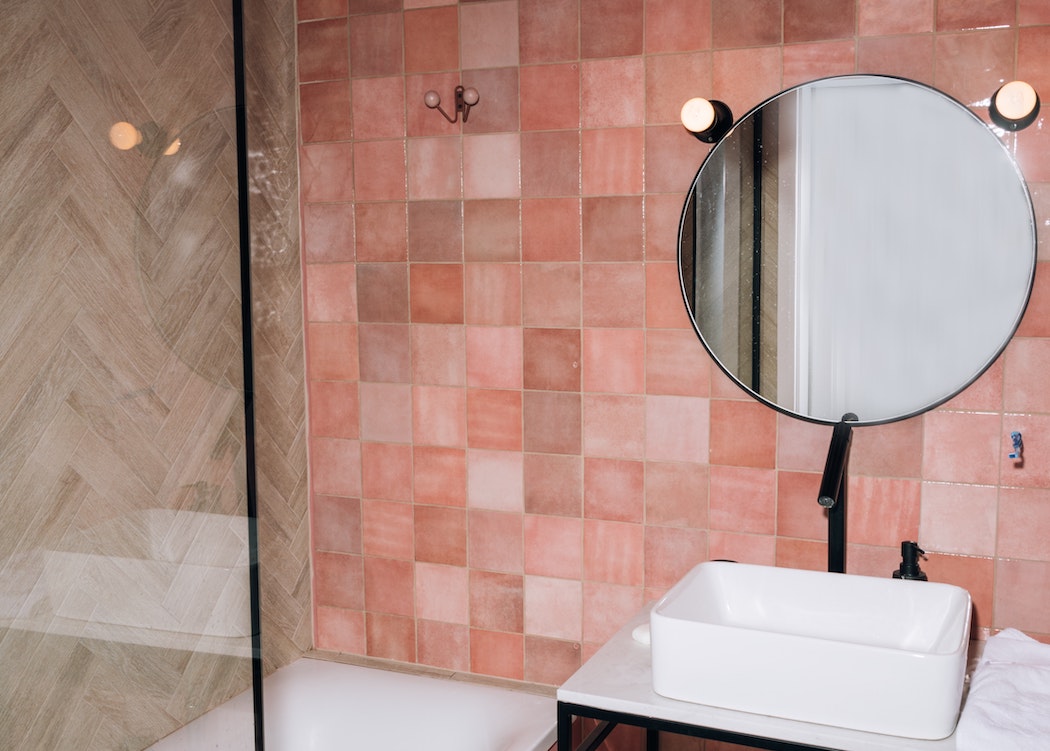 This article is presented by our friends at Côte.
---
Does eating pumpkin really give you curly hair? Do carrots actually improve your eyesight? These might just be old wives' tales, but many natural remedies and boosters have indeed been growing in popularity in recent years. The benefits of essential oils are no longer a secret, and adding avocado to your face mask is considered the norm—but what other beauty benefits, especially for the warm summer months, might be hiding in your cupboards and on your local drugstore shelves?
Hair
Holistic Treats London founder Ersilia Arjocan suggests harnessing the power of rosemary for your hair. Rosemary is great for revitalizing dark hair; it also strengthens the roots and promotes growth. As a traditional treatment, an infused oil can be applied to the scalp and massaged, which stimulates microcirculation; it can also be left in as an active hair mask overnight, or at least for an hour. Wash it out and use a strong decoction as a final hair rinse. For ease and lasting effects, add a few drops of Rosemary Essential Oil to your existing hair products.
Summer can also add extra challenges to your scalp with lots of sun exposure and dry heat. When dandruff rears its annoying head, reach for the herbs once more. "For itchy dandruff, nettle is your best friend," says Arjocan. "Make a strong decoction and use it as a final hair rinse: your scalp will be soothed, and your healthy locks will shine like silk."
Skin
Summer skin can quickly become your worst nightmare with clogged pores from sunscreen and sweat. To combat this, Bel Essence CEO Debora Pokallus raves about the benefits of castor oil. "One of our favorite ingredients is castor oil, a much-maligned oil (it's thick, it tastes terrible) that has a centuries-old history of medicinal use," she explains. "More than 90 percent of castor oil's fatty acid content is an omega-9, ricinoleic acid, and research shows that it has pain-relief and anti-inflammatory effects; it also has anti-bacterial and anti-inflammatory effects that help treat acne without clogging pores. It has multiple benefits for skin health and general health, and does not get enough love."
According to Betr Health dietitian nutritionist Heidi Irwin, aloe vera should take center stage in your skincare routine during the summer, too. "You've probably seen it used in skincare products, especially for sunburn ailments. The reason why it's able to heal sunburns so effectively is that the thick gel has naturally-occurring vitamins, minerals, and amino acids that act as a protective layer over the skin to help replenish its moisture, while nutrients and antioxidants penetrate the skin to speed up the healing process," she explains. "Aloe leaves the skin feeling moisturized without giving it an oily or greasy feel, and can act as a moisturizer for both men and women for uses prior to makeup application or as a soothing aftershave." Using aloe vera, she suggests, is a great and easy way to supply your body with many of the nutrients it needs.
Nails
We all want the perfect summer manicure, but your nails might be left brittle, stained, or suffocated after prolonged polish wear. Tee Hundley, celebrity manicurist and founder of Suite Tee, mentions a secret (and perhaps surprising) healthy-nail ingredient: garlic. "I know garlic has been a trusted option for many that like to use natural care," she says. "The selenium in garlic is said to promote nail growth, and since it's an antiseptic, it can help with minor fungus. I'm also a fan of celery oil. It is nutritious and aids in repair and rebuilding nails."
Garlic is a tricky ingredient to work with, and can be sticky and stinky if not used correctly. But the Growth with Garlic Treatment from Côte has taken the guesswork out of this alternative remedy; its formula uses odorless garlic extract to promote nail growth and strength. It also helps combat yellowing from nail polish and works as an antioxidant. Your brittle nail days might soon be behind you—and we'll certainly high-five to that.