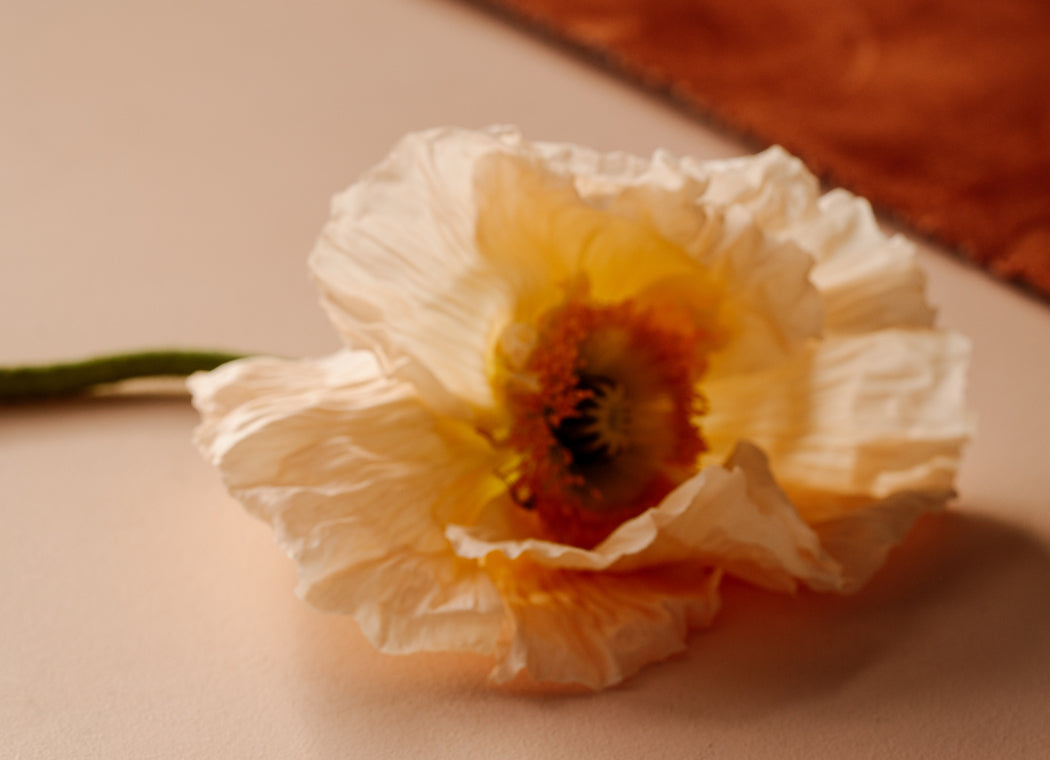 When my daughter was 12 weeks old, we hit a milestone. Not a baby milestone—though every day she was becoming more of a bright-eyed, sturdy little person—but a milestone for me.
I dusted off my pre-pregnancy jeans, brushed my hair, and prepared to head out for a night with friends for the first time post-baby [editor's note: this was before coronavirus had us all practising social distancing]. I kissed her on her fuzzy little head and went out into the bright autumn evening, my keys jingling in my pocket. It was probably the best feeling I'd had since the day she was born.
Towards the end of my pregnancy, I often felt like I was saying goodbye to my life; every brunch or book club meeting was treated like it might be the last one. "Go to a movie," my friends with children urged, "because you won't see one again for years." So many women I knew talked about becoming a mother in radical terms: "It completely changed my life! I was transformed! My priorities are so different!" I imagined that the mysterious hormonal processes in my body, preparing it for labour and breastmilk production, were also slowly rewriting my personality. Soon I would be someone who didn't flinch when a stranger called me "mama." I wouldn't go to any more movies, and I guess I wouldn't care.
Instead, though, early motherhood was alternatingly sweet and mind-numbing for me. I didn't feel transformed so much as trapped—under a baby, on my couch. I had imagined gazing lovingly at my daughter while she nursed, but you can only do that for so long. I felt resentful when my husband went to work and wondered if there was something wrong with me. I loved my baby, but—to both my dismay and relief—I missed my life.
Advice for new moms is heavily focused on relaxation and rest: sleep when the baby sleeps, take a bath, book a massage. Rest your mind and body for a moment, to restore yourself for more endless caregiving. But while I fantasized about an uninterrupted night of sleep, I didn't actually want more relaxation; I felt like I was melting already. Instead, I needed stimulation: to read a book that wasn't about infant development, to write something longer than an email, to sink into a deep conversation with a friend.
Newborns provide surprising clarity on what feeds your soul and keeps you sane. Their all-consuming needs are like a forest fire ravaging your free time, your sleep, your capacity to put on both pants and a shirt. When the flames subside, though, the bare landscape is revealing. My very limited free time was now precious, and I spent it deliberately and indulgently: reading novels, taking myself out for breakfast, writing. Thinking about something other than the baby, and remembering who I had been before she was born—reintroducing me to me.
On that milestone evening, I went to an exhibition opening and then to a party. I danced with my friends to Mariah Carey and drank my first cocktail in over a year. My feet, recently habituated to sensible stroller-pushing sneakers, ached joyfully in ankle boots. At home, my baby drank her bottle, and her father sang her to sleep.
Later that night, I crawled into bed feeling restored, relieved to be tired from something other than childcare. I felt something else new, too: I finally had a chance to miss my baby.
In the early hours of the morning, I woke up to her calling out for me. I got up in the dark and went to lift her out of her crib, happy to see her again.