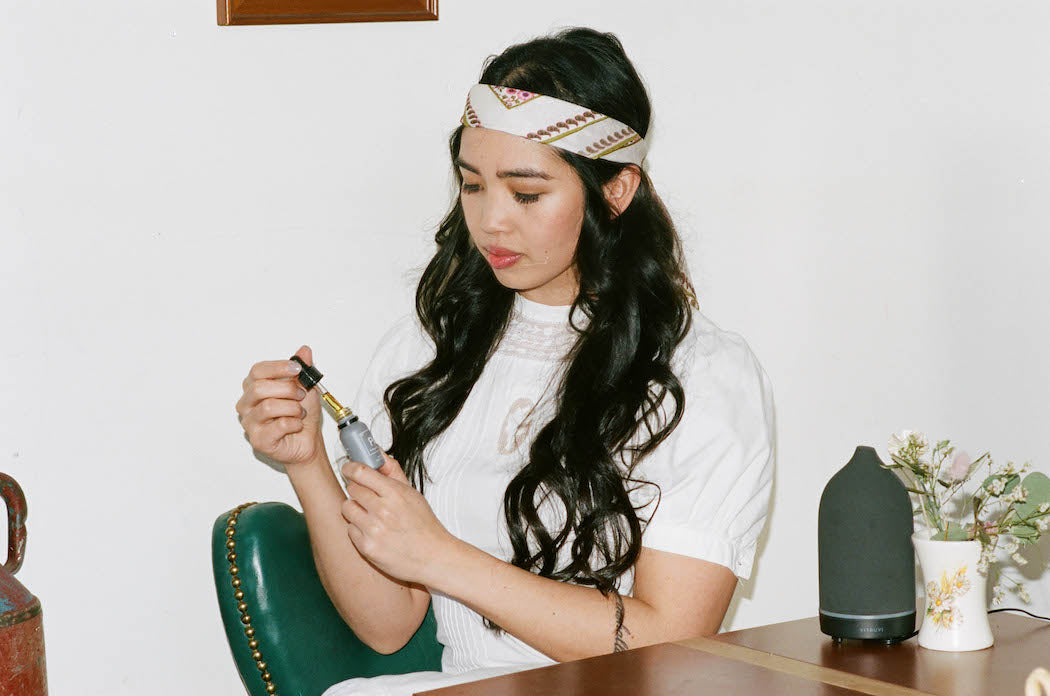 You might say that for Saschie MacLean-Magbanua, Beyonce changed everything.
It was 2014, and the Vancouver-based tourism publicist had just suffered the sudden, heartbreaking loss of her sister in a car crash. "In that grieving process I had spent a lot of time on the couch eating potato chips and was just doing the numbing thing, watched a ton of Grey's Anatomy," she says over coffee at East Van Roasters. "And honestly one day I was like, 'Okay, I should go do something, because I've been sitting here for a couple of weeks now.'" She had done a bit of drop-in dance previously, and decided that a class her friend was teaching sounded like fun. "It was to a Beyonce song and I was like, 'Okay, I think this could be good for me'—so I went, and despite even the experience of having danced before, it was just so foreign to me again, and learning choreography was so mentally challenging," she recalls. "But I loved it, because it made me feel like I had to be present, I had to learn, I had to focus on what was going on. I remember leaving and being like, 'That was a break, a full hour where I wasn't in my own head.' And I just loved that kind of escape."
She loved it so much, in fact, that she paired up with her dance-instructor friend to start organizing their own classes—exclusively to songs by a certain queen B. "I was like, 'I want to take dance classes, but I only want to take Beyonce dance classes!' So that's what I put online, and it just had such an interest right away," says MacLean-Magbanua. "I think that idea of not dancing to be a professional dancer and just doing it for the sake of moving and having a good time was what people really connected with."
Since then, her company—called Formation Studio, formerly RSVP 33—has grown into a full-fledged Vancouver dance business with additional chapters in Toronto, Langley, and Calgary. And while Beyonce music remains a staple of the model, they now offer classes with routines set to other pop songs as well. "My now-husband got involved and was like, 'I think you need to have a little bit more foresight here,'" she says, laughing. "So we expanded our offerings." Now MacLean-Magbanua and her partner in business and life (adorably, they met at a drop-in hip-hop class 10 years ago), are getting ready to open their first permanent space; up until now they have operated classes out of existing studios, so this Vancouver location marks the beginning of a new chapter. It's a place entirely theirs, one curated to look and feel exactly how they want it to—which at the end of the day means a place that is safe, welcoming, and inclusive.
"We've always said we're such a judgement-free zone and just want people to feel good in their own bodies, no matter what that looks like for them," she says. "We get all shapes and sizes, all athletic abilities, all ages, all backgrounds—and I think that's something people are looking for. And that sense of community, because there is something so powerful when you're doing something together."
It's also a huge confidence-booster. While it's easy for many of us, especially women, to feel insecure or inadequate thanks to comparisons on social media or in fashion magazines, MacLean-Magbanua argues that "dance is such a beautiful way for you to shut all those things [out], because you may be there when you start, but then you realize you only have to compare to yourself. Because 60 minutes ago, you did not know that routine, and now you do. Maybe you're stumbling through a few of those steps, but you're still a heck of a lot further ahead than you were an hour ago." And after all, as Beyonce once said: the most alluring thing a woman can have is confidence.